The Best Dog-Proof Window Treatments For Cincinnati
Dogs love peering out your windows and snoozing in a sunbeam, but they can be a beast on window treatments too. They swipe at them, chew them, and bring them down. While no window covering is 100% unbreakable, Polywood® shutters are the most dog-proof window treatments in Cincinnati. These durable shutters won't come down easily, clean quickly, and allow each member of your family--furry ones too--different ways to enjoy privacy, natural light and the view outside.
Polywood Shutters Are Durable Dog-Proof Window Treatments In Cincinnati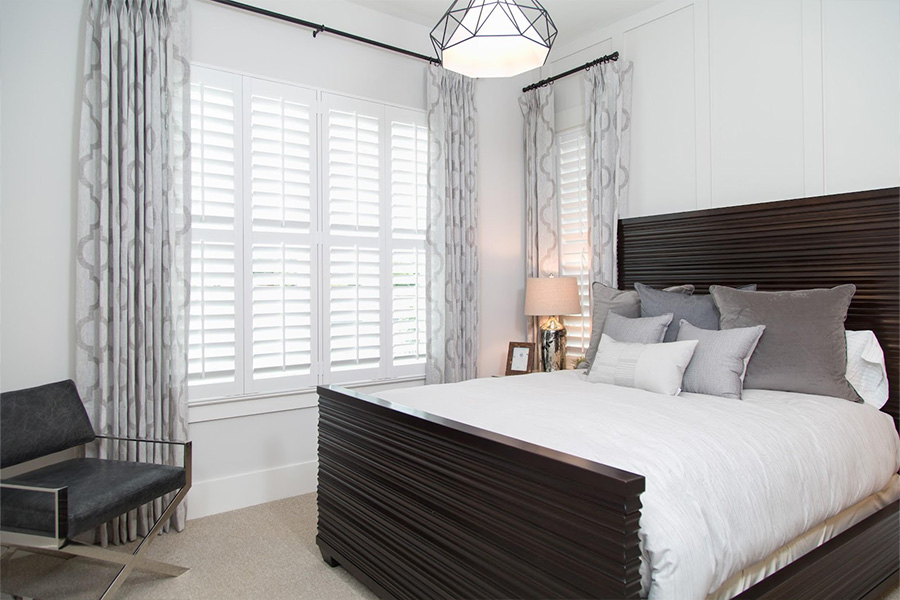 Window treatments like window shades, blinds, and drapery look nice in your home, but with their hanging fabric, all it takes is one pull from your dog to bring them to the ground or damage them. Polywood shutters are wonderful dog-proof window treatments for Cincinnati families, thanks to their resilience. They have dependable faux-wood panels that link to the frame around your window and won't hang down like curtains or shades or bend with a little bump like blinds. They don't have cords for your dog to chew on or get tangled in either. Bowser can swipe at your shutters and rub against them all she wants without pulling them down. And if your mongrel tries to eat a louver, that single louver can be replaced without needing to replace the entire window treatment.
Polywood Shutters Let Your Dog See Outside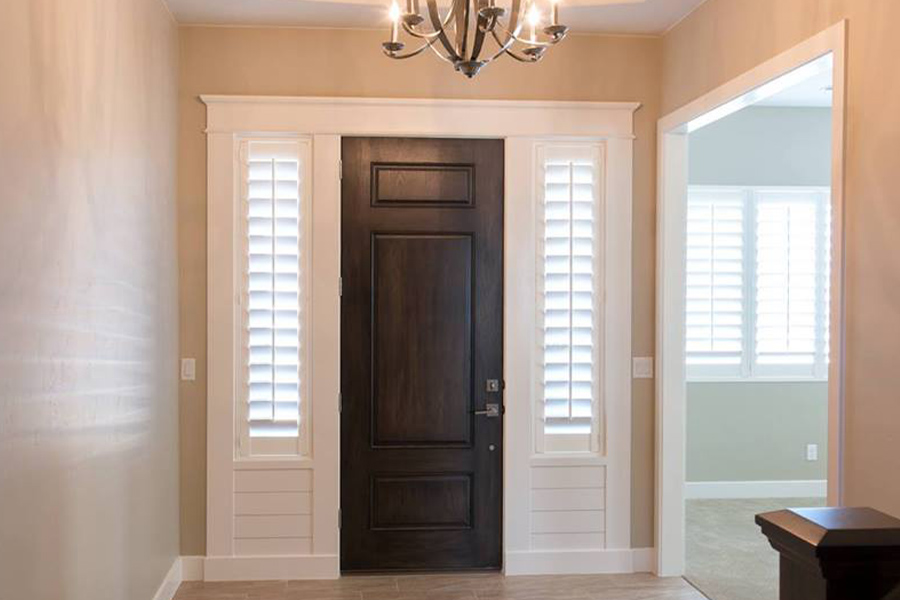 Every dog needs to peek outside, but you may not want want passersby looking into your living room. Polywood shutters feature wide louvers that you tilt open just enough to get your dog a look outside without forfeiting your privacy. Polywood shutters can also be custom-made to fit specialty windows like arches and sidelights. If your pup paws at the window when someone comes to the door, install Polywood shutters so that she can see if it's a barkable stranger up to no good.
You can control sun glare with Polywood shutters also. If you need to keep an area dim and cooler during the warmest time of the day, but Spike wants to lie in a sunbeam, tilt the louvers and direct your sunbeams to the floor. Or get shutters that feature a split tilt rod. This set up lets you open up the lower louvers for the dog and keep the top ones shut to block harsher light.
Polywood Shutters Make Cleaning A Snap
Like all your surfaces, window coverings can be covered with dog hair and dander. You can use many tricks to clean, but cleaning Polywood shutters is fairly straightforward. Just rub them with a feather duster or cloth, and they'll become free of pet hair. If you discover muddy nose smudges or paw prints on a louver, a slightly wet rag works just fine. As for "wet" messes, Polywood shutters are moisture-resistant. If your pup runs in from the rain and shakes off the fur, or your rambunctious dog licks your shutters, just pat them dry.
Polywood Shutters Can Be Mended Instead Of Replaced
Polywood shutters are extremely durable but not indestructible. If Fifi uses your shutters as a chew bone, he's going to make some marks. Luckily, Polywood shutters are simple to repair. Not like a ripped window shade or tangled blinds that will need to be taken down, you can call Sunburst Shutters Cincinnati to mend individual shutter louvers. You'll still use your Polywood shutters while you wait, and after we replace the louver, your coverings will feel new.
Find Window Treatments The Entire Family Will Love At Sunburst Shutters Cincinnati
When you want dog-proof window treatments in Cincinnati, Sunburst Shutters Cincinnati should be your first stop. Our design experts will bring you beautiful faux-wood shutter samples in your house or discuss your alternative window treatment options. Call us right now at 513-216-9740 or complete the form below to request a no-cost in-home consultation.