The Sunburst Shutters Factory
Sunburst Shutters Cincinnati is proud to offer Cincinnati plantation shutters and other window treatments that are completely Made in America.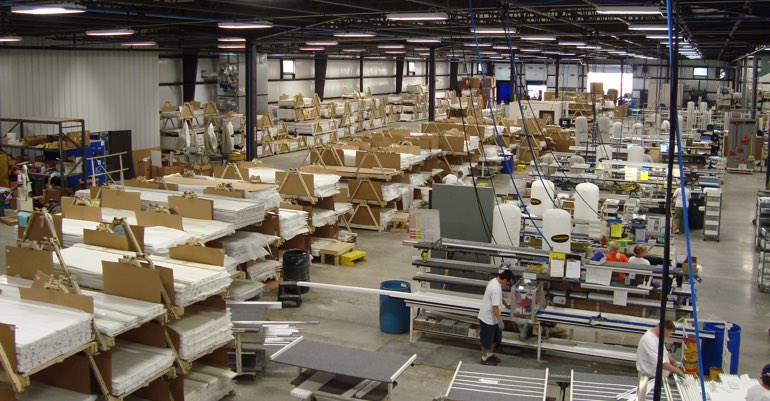 Our primary plant is located in Wausau, Wisconsin from which we create thousands of sets of shutters every day. In addition, we also manufacture some shutters here in Cincinnati. Every step it takes to build our shutters takes place right here in the US, from sourcing the materials, to the assembly and finish of the shutters themselves. Several companies buy materials from foreign countries and only put them together in the U.S., but not Sunburst.
Look at what a difference that US workmanship can make in your home.
Our plant uses cutting-edge equipment custom-made for Sunburst that lets us produce superior quality products. Our facilities have also minimized waste and maximized efficiency via more environmentally responsible equipment and systems.
It's a privilege to say we're 100% American-made. Very few window treatment companies are able to claim that. But Sunburst Shutters Cincinnati always has been and always will be.
These Sunburst Cincinnati window treatments are totally American-made: