What You Should Know About Window Shades Vs Blinds In Cincinnati
You'll definitely find a lot of window different blinds and shades whenever you are looking for window treatments for your Cincinnati home. Window shades are fabric window treatments that you pull down over your windows to conceal them. You can also raise or lower window blinds, but they are constructed with rigid materials with slats you may tilt up or down. Which product is right for your windows? Discover what you should know about window shades vs. blinds in Cincinnati.
The Majority Of Window Blinds Have More Options Than Shades For Controlling Sunlight And Privacy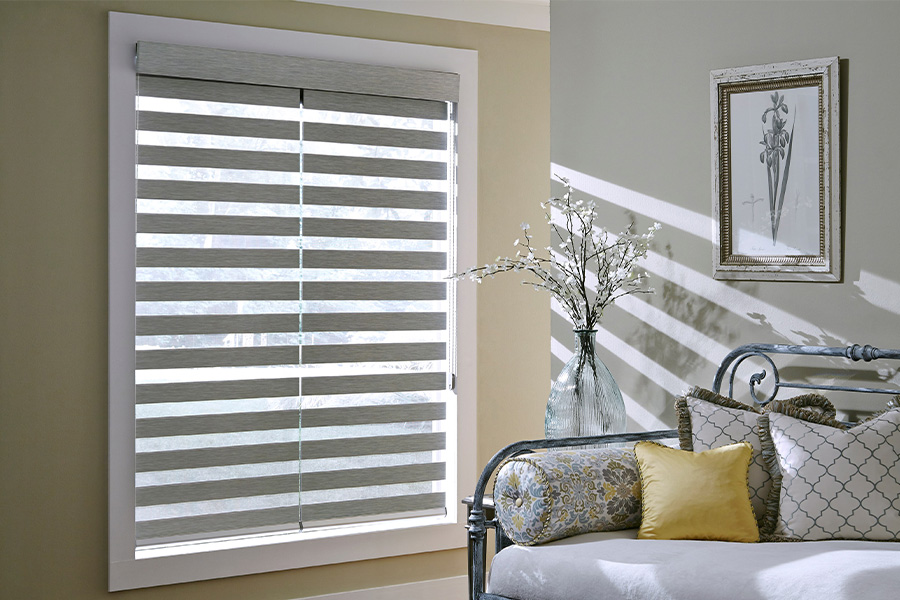 Both window shades and blinds will shield your windows in Cincinnati, but blinds provide improved control over exterior light and privacy. You can pull down blinds to cover your window. Then rotate a wand to manipulate the slats for the right amount of light and privacy. Just know that cheaply made blinds with warped or snapped slats will leave noticeable gaps. Premium wood or faux-wood blinds offer a greater level of authority over privacy and light.
Window shades envelop your window with a sheet of fabric and have not much capability for providing different levels natural light and privacy, although sheer and transitional shades use panels that mimic blind slats. Or you might use top-down/bottom-up varieties that let you uncover the top of your window for light while maintaining your privacy below.
Custom shades and blind that fit precisely inside your windows without openings or overhang offer the best treatment. But keep in mind, because they don't attach to the frame the way other window treatments like interior shutters do, you might see light at their perimeter, especially if they happen to be bumped or caught in a gust of air. Even though blinds give you a little control over the direction and amount of light, interior shutters provide even more possibilities for controlling exterior light.
Cellular Shades Provide Energy Savings Not Available With Blinds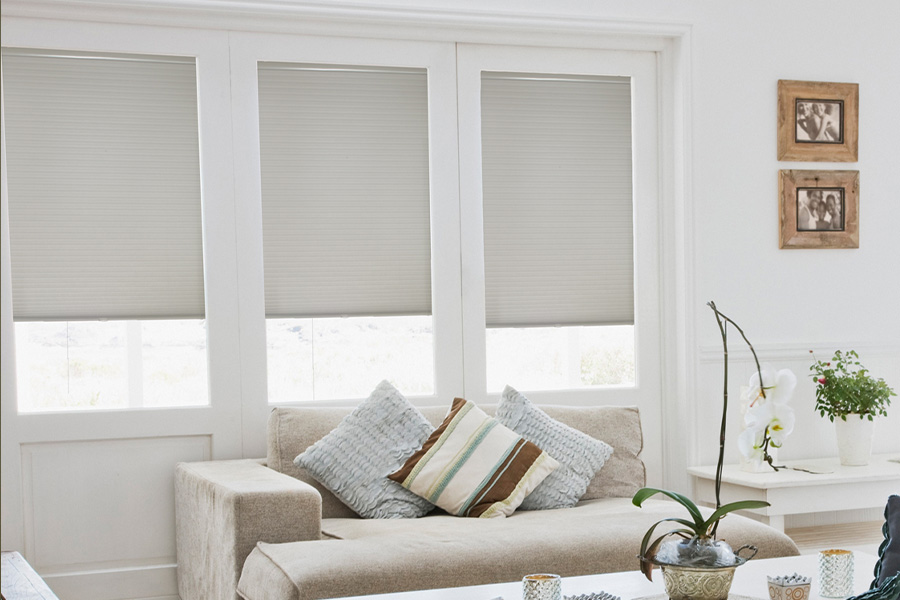 The right window coverings will provide insulation for your windows and help keep energy costs down. When it comes to window blinds vs. shades in Cincinnati, shades are the winner in terms of efficiency–
namely cellular shades
. Blinds, on the other hand, offer almost zero insulation due to their slim materials and abundance of openings.
Cellular shades are so named because of the honeycomb-like "cells" that their unique pleated design results in. The pleats come together similar to an accordion when you raise the shades and collect air seeping through your windows as you pull the shades down. When they trap exterior air, they keep it from infiltrating your property and impacting the temperature inside. This is great as your heating and cooling system doesn't burn as much energy to maintain the comfort of your Cincinnati home. But as you might expect, you won't find any blinds or shades that are able to equal the superior efficiency of Polywood® shutters with their proprietary weather sealing.
Window Shades Have More Variations To Choose From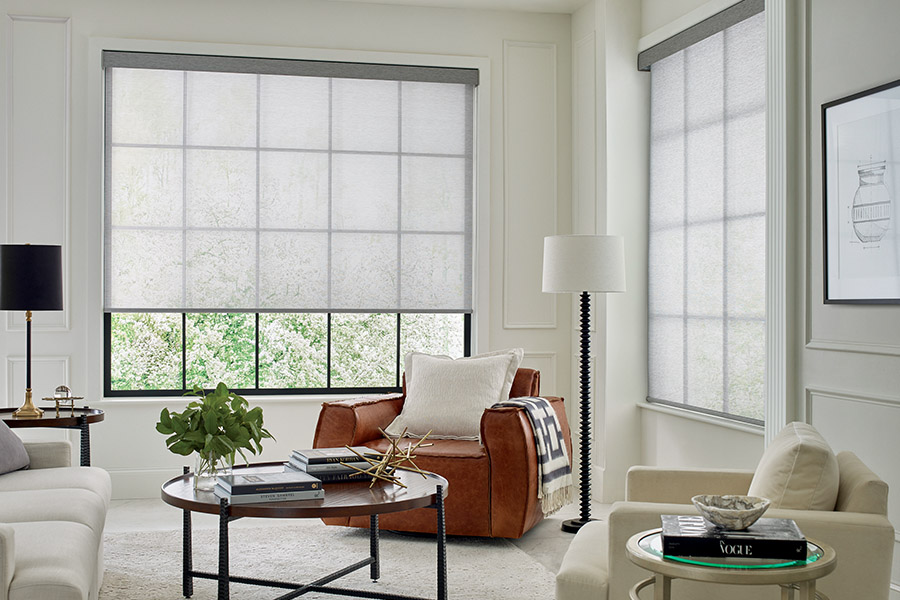 How your window treatments look is just as important as what they do. For many homeowners, the question of window shades vs. blinds in Cincinnati is decided by your unique tastes. Aluminum and vinyl blinds are offered in various colors but break down rapidly. More robust wood and faux-wood blinds are available in a variety of classic stains or paints and have extra customizing options. Their solid slats and crisp edges can look most attractive in your home.
Window shades offer a great deal more types of styles, materials, colors, patterns, and opacities. You can pick any number of possibilities from sheer white roller shades to patterned Roman shades to the earthy appeal of woven fiber shades. It's easy to locate a window shade that matches your unique interior with an abundance of choices at your disposal.
Find Out More About Window Blinds Vs Shades In Cincinnati With Sunburst Shutters Cincinnati
Shutters, blinds and shades, Sunburst has them all! Give us a chance to show you how our exceptional window coverings look in your Cincinnati property with a no-cost in-home consultation. Get yours scheduled today by dialing 513-216-9740 or submitting the form below.