Use Sunburst Shutters' Shutter Designer To Visualize Your Perfect Interior Shutter Styles In Cincinnati
Polywood shutters bring you numerous advantages, from enduring beauty to superior insulation. Even better, you can customize them to ensure your shutters appear and function the way you want. You can select a frame style, tilt rod style, color, and additional plantation shutter options in Cincinnati. To facilitate this process, utilize Sunburst's new Shutter Designer. This online tool makes designing your shutters simple. Choose the shutter features you like and craft the ideal Polywood shutters for your windows without even leaving home!
Experiment With A Variety Of Interior Shutter Styles For Cincinnati Homes On Sunburst Shutters' Shutter Designer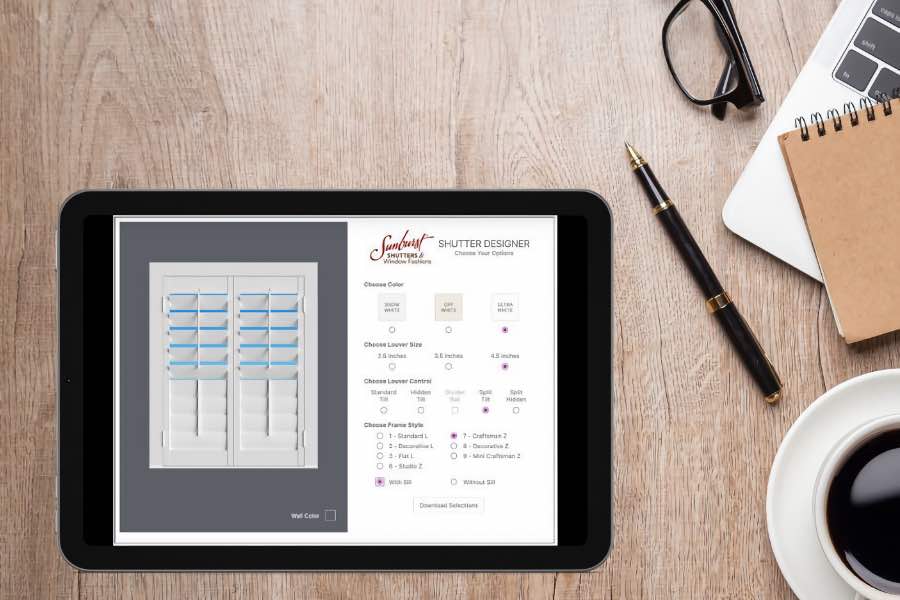 Polywood shutters are among the most beautiful and functional window treatments for Cincinnati homes. You can incorporate your personal style to them when you craft your own shutters with Sunburst's Shutter Designer. Use the tool to select from different:
Colors
Louver sizes
Louver controls
Frame styles
The Shutter Designer will automatically display how Polywood shutters look with your selected stylings. If you're not satisfied with the first style you customize, try some additional combinations. You can test out different frames and louvers or figure out if you prefer the look of a visible tilt rod or hidden. You can use the Designer until you've created your very own personalized shutters that suit your necessities and tastes.
How To Use Sunburst's Shutter Designer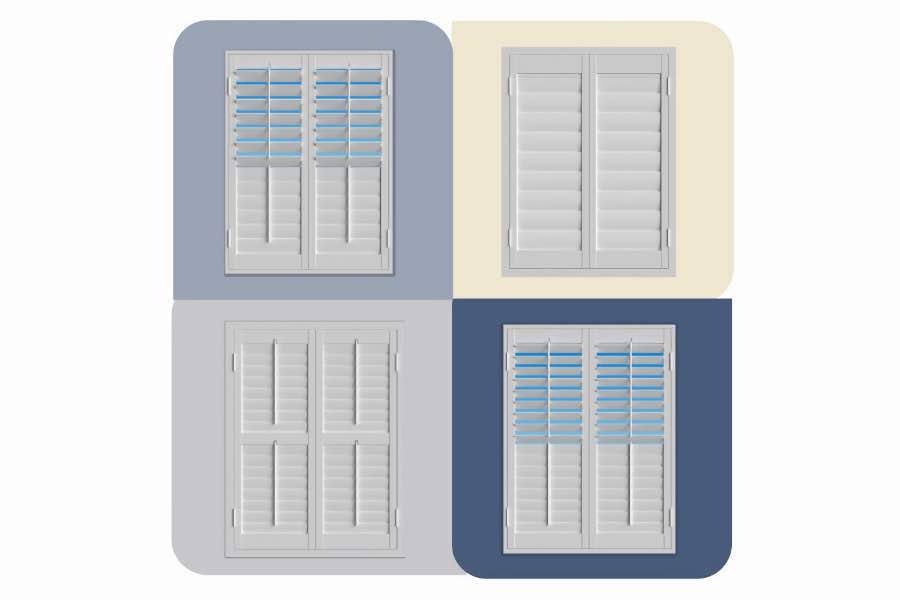 It takes just a few clicks to create lovely Polywood shutters with Sunburst's Shutter Designer. When you get to the Shutter Designer page, you'll see all the ways you can customize shutters in the tool. Simply pick the features that you like and see how the shutter image changes. You may even change the wall color in the photo to represent your room's walls and compare how the different hues of Polywood look beside it.
Adjust your picks and try different combinations as much as you wish. If a certain look stands above the rest, click "Download Selections" and save what you came up with. Then, you may forward your design to Sunburst Shutters Cincinnati when you want to finalize your order. Email the file to us through the form on the Designer page or present it to your window treatment specialist at your consultation.
Why Use Sunburst's Shutter Designer Tool?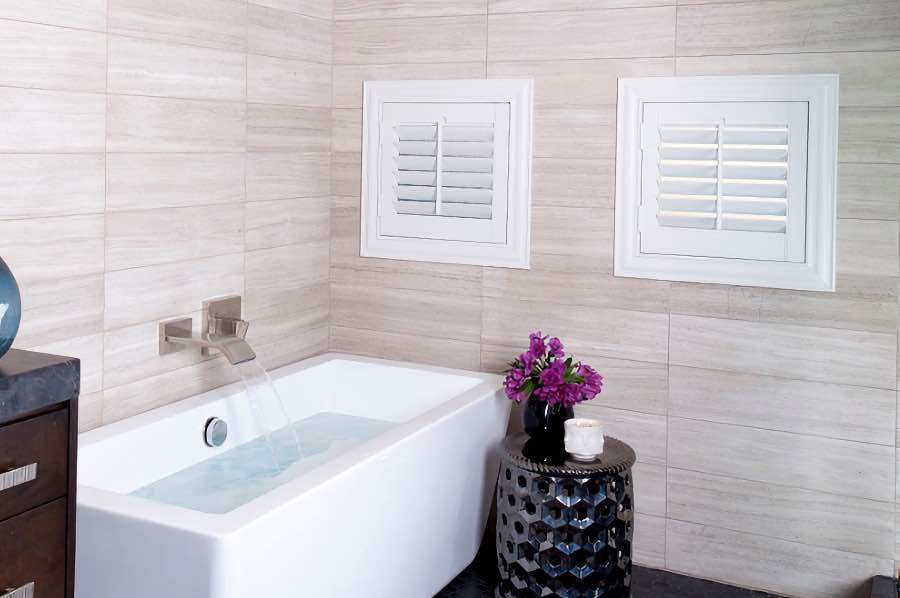 You aren't obligated to use the Shutter Designer prior to buying your new Polywood shutters from Sunburst. We'll send a consultant to your residence to talk about your possibilities and help you order your personalized shutters. Even so, you could find this tool helpful in various ways ahead of the on-site meeting. You can use it to
Look at all possible customization options in one convenient location.
Get a better understanding of how differing shutter options look together.
Easily design your ideal shutters and save those details to discuss with your consultant.
Either verify a look you love or find something unique you hadn't thought of.
Visualize and prompt excitement for your favored Polywood shutter features!
If you need a hand selecting between your numerous Polywood plantation shutter options in Cincinnati, Sunburst's convenient Shutter Designer is just another way to help. You can utilize it anytime, from any location, on your computer or mobile device.
Build Your Custom Polywood Shutters With Sunburst Shutters Cincinnati
Looking for the perfect shutters for your home? You'll be amazed at the elegance and versatility of custom Polywood shutters. Customize yours today with Sunburst. We'll send a window treatment specialist to help you create the right mix of features for your unique space. Call us at 513-216-9740 or complete the form on this page to request an appointment.