The Difference Between Exterior and Interior Shutters: Rundown for Cincinnati Homeowners

Plantation shutters
work just about anywhere – in any Cincinnati house, in any space, on any type of window, and even outside– and that's where some confusion can occur.
Interior and exterior shutters are completely different things, and if you're not aware of the differences, you can waste time or money shopping around for a product you don't need. So let's break it down.
Exterior Shutters
First, we have to make it clear that Sunburst Shutters Cincinnati does not make or deal in exterior home shutters. Rather, our area of expertise is in stylish interior shutters for your home.
Exterior shutters tend to do one of two things: either they're purely for looks as a complement to your home's siding, or they're industrial strength "hurricane shutters," designed to protect your windows from debris during severe storms.
Decorative exterior shutters typically look good on very particular styles of homes, like Mediterranean houses. Hurricane shutters are fairly rare barring a few areas of the U.S., and many types don't even resemble typical shutters, and instead look like large iron sheets.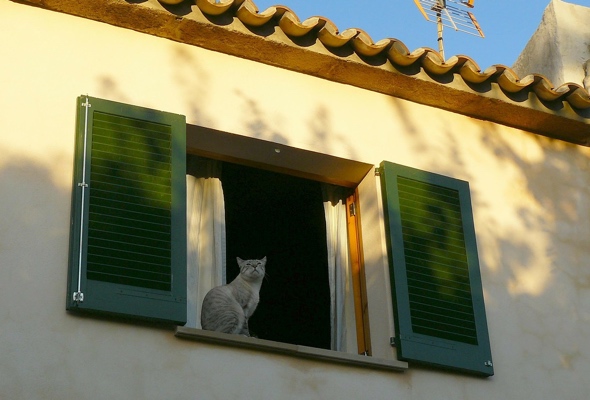 For those outdoor shutters that do open and shut on your window, they don't tend to have a lot of functionality. They aren't able to make a seal to block heat and their louvers (if they have them) usually can't be adjusted. Despite all that, exterior shutters can add a layer of color to your home.
You Might Need Exterior Shutters If:
You need to protect your windows from heavy storm damage.

You want to add a splash of color to the outside of your house.

You have enough space around your windows to install exterior shutters.
Interior Shutters
Interior shutters are our specialty, and they're the optimum window covering in combining aesthetics and practicality. Installed directly in or on top of your window frame, indoor shutters blend into your home's furnishings from the minute they're installed. And unlike outdoor shutters, interior shutters are able to fit on any window, in any room of your house.
The style that premier plantation shutters bring your space is unmatched, and they're incredibly versatile. Indoor shutters can serve as an amazing accent to any style of home; from historic Prairie style homes to contemporary apartments, and have an assortment of colors, finishes, and frame options to suit your taste.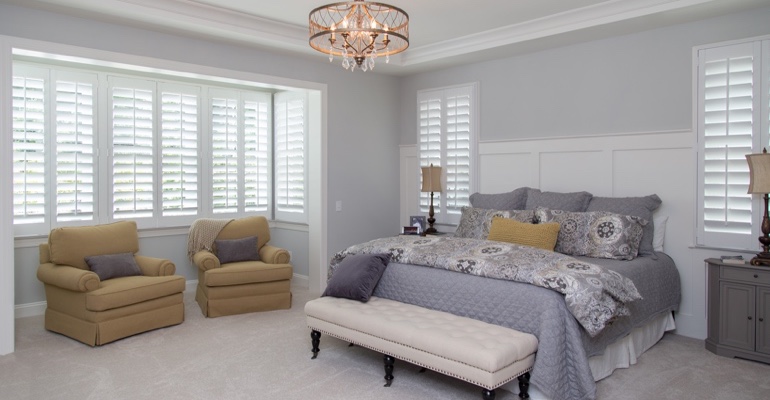 When it comes to practicality, plantation shutters may be the most effective window treatment.
Polywood plantation
shutters in Cincinnati are able to block heat more efficiently than any other window treatment available, helping to keep your house at a comfortable temperature. The adjustable louvers on a set of plantation shutters also let you have a wide range of lighting options, unlike shades or draperies.
Think about interior shutters if:
You need to be able to control your lighting, indoor temperature, and energy-efficiency.

You want a flexible, long-lasting window treatment.

You need to add style to your home, and complement your existing indoor trim.
Sunburst is Your Interior Shutter Expert
It's likely, if you want the protection, looks, and longevity of shutters, you want interior plantation shutters. Sunburst can help. Give us a call at
513-216-9740
today and
set up a free in-home consultation.