The Best Living Room Window Treatments In Cincinnati
Many Cincinnati families design their living rooms for gatherings and celebrations, others for casual lounging. No matter your lifestyle preferences, well-crafted window products will create an area that is more appealing and comfortable. Smart choices like Roman shades, plantation shutters, and cellular shades look stylish and block unwanted glare and drafts.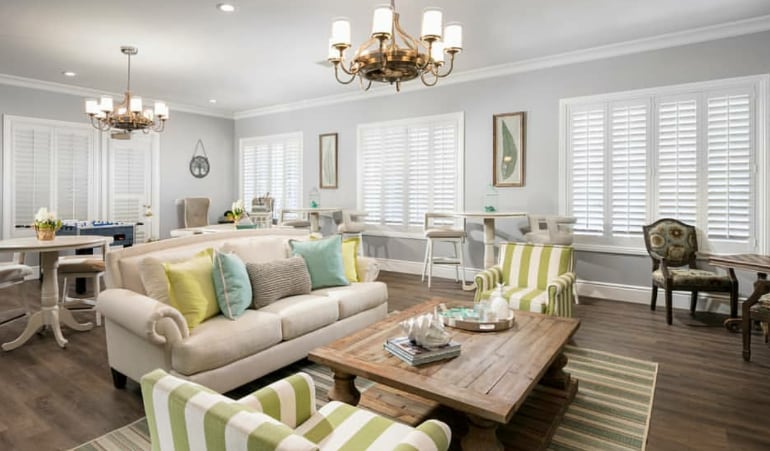 Plantation Shutters Keep Your Space Comfortable
For most Cincinnati homeowners, the living room is used as a multifunctional area where they entertain guests, watch TV, play, and relax. Popular plantation shutters are a smart choice for your living room. Polywood® shutters and real wood shutters are sturdy and easy to clean for families with kids and pets but stylish enough to impress guests. The strong and functional louvers look visually stunning and need only a quick wipe to remove dust and fingerprints before you entertain guests.
The fully adjustable slats also allow you to manipulate the light in your living room. If you're not looking for full sunlight, close the shutter panels and adjust the louvers to redirect the sun away from your guests or off the TV screen. You might want to shut the louvers tight during the hottest part of the day to keep your space comfortable.
Some houses have oversized or a large number of windows in the living room. These allow in the hot sun and cooling drafts. While stunning, they are known for letting in excessive heat and cooler drafts. They add panache but also let in heat and drafts that elevate your energy costs and make you uncomfortable. If you want energy-efficient living room window treatments in Cincinnati, install faux-wood plantation shutters. Polywood® shutters minimize the impact of drafts and the sun's heat better than other window treatments to keep your living room comfortable for all of your activities.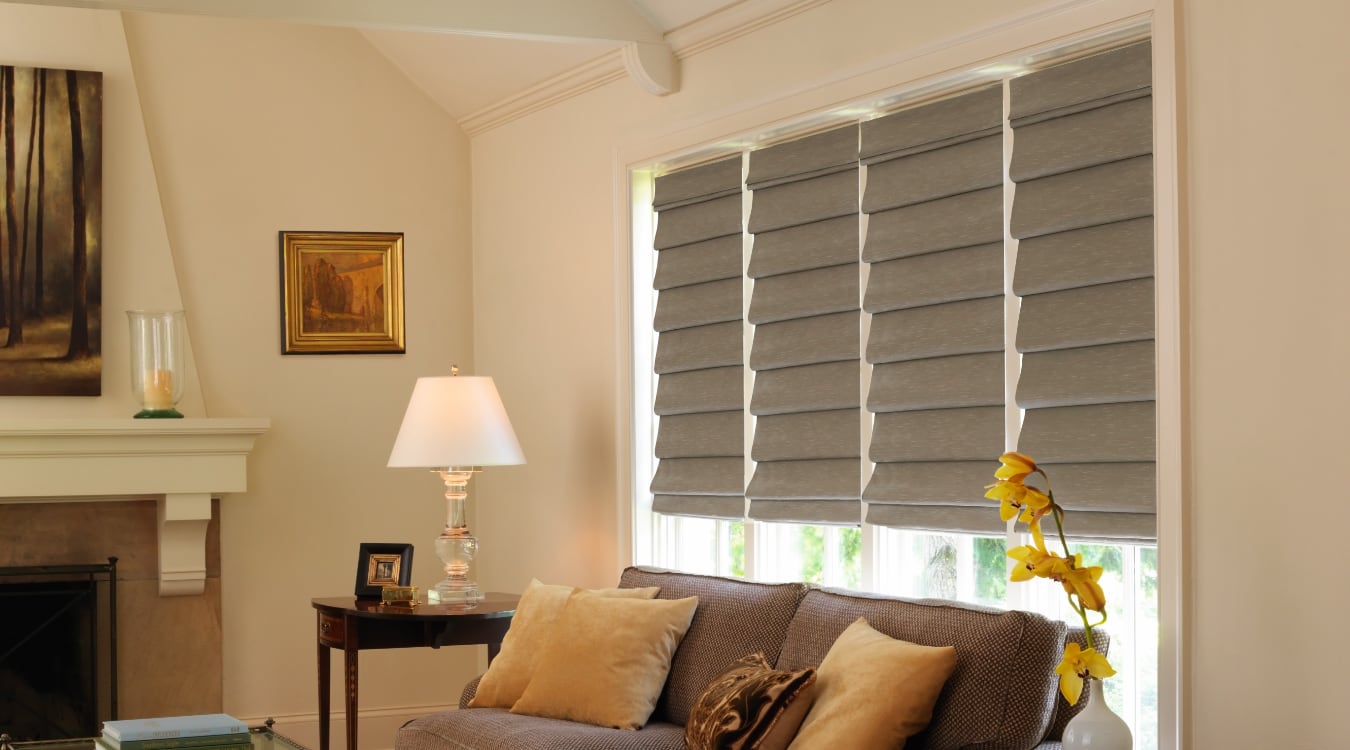 Roman Shades Combine Elegance With Functionality
If you have a formal living room, you may want more colorful window treatments not found in other rooms. Keep in mind, there's no need to compromise ease of use for aesthetic appeal. You will enjoy the best of both worlds with distinctive Roman shades.
As you raise Roman shades, the the paneling slides up but without the hassle of pullbacks like traditional curtains. Conversely, Roman shades open and close with pull-cords or a pull-bar. Or get motorized Roman shades so you don't have to interrupt a conversation to adjust the shades can raise or lower with the touch of a button. You don't need to break away from your visitors to adjust a shade. You can find Roman shades in many colors, patterns, fabrics, and hardware finishes to perfectly complement the existing decor of your living room.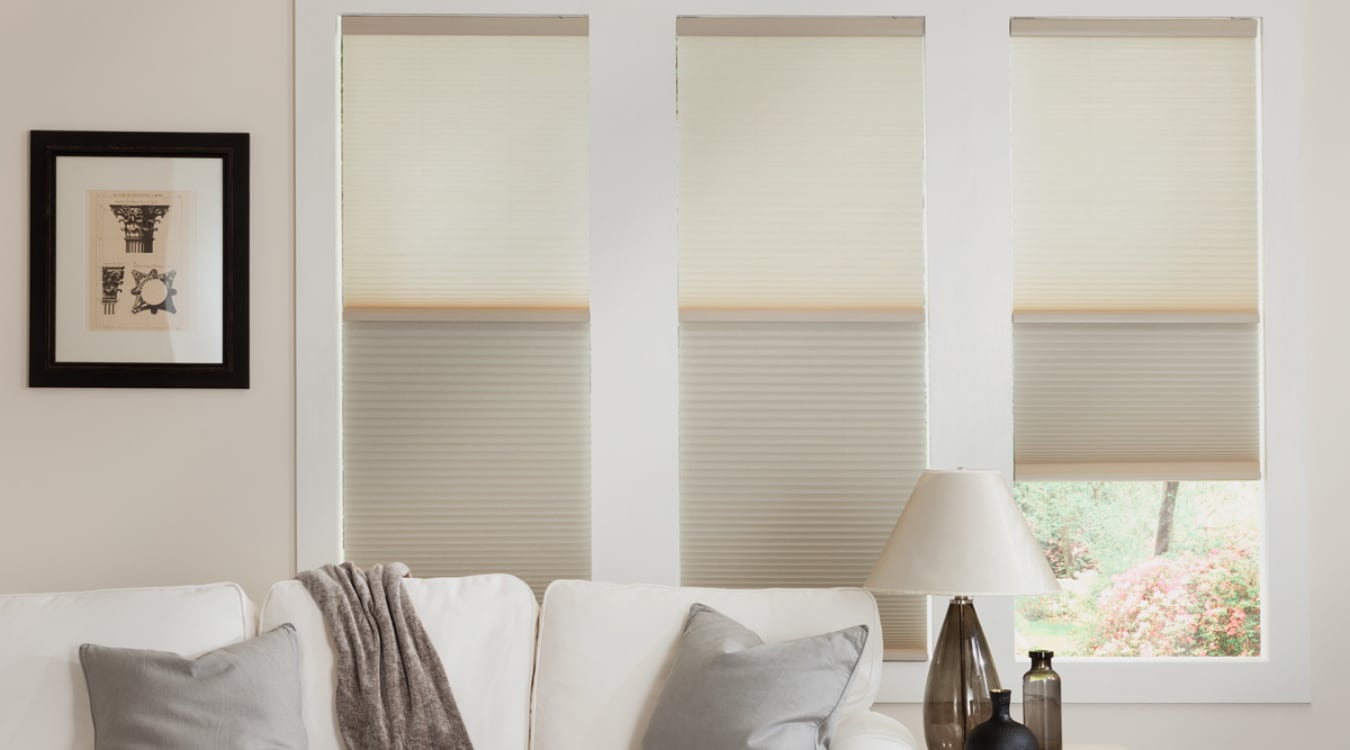 Cellular Shades Lower Energy Costs
Another excellent option for efficient living room window treatments in Cincinnati are cellular shades. Their fabric cells capture air to stop drafts within your room. The insulating benefit will help you stay warm when you're relaxing on a chilly winter afternoon on your favorite sofa and keep you cool in the summer when you're socializing with friends.
If you pick cellular shades, don't fret about them being too drab for your decor. They come in numerous colors, textures, and pleat sizes to blend with your design aesthetic. You also get to choose from translucent and solid fabrics and various options in between to accomplish your goals of sun and seclusion. For all-around adaptability, check out window shades that you can pull down at the top to let light in while remaining closed at the bottom to keep your area private.
Looking For The Best Living Room Window Treatments In Cincinnati? Discuss With The Specialists At Sunburst Shutters Cincinnati
Elevate the appearance and efficiency of your Cincinnati living room with finely-crafted window treatments from Sunburst Shutters Cincinnati. Our consultants will discuss your needs and offer a customized solution for your living room. To get started with a no-obligation, free appointment in the comfort of your home call us at 513-216-9740 or submit our contact form.