Cellular Shades Vs. Plantation Shutters In Cincinnati
Cincinnati residents commonly consider cellular shades and plantation shutters whenever they're seeking an efficient window treatment. Ultimately, both types of window treatments will prevent a certain amount of heat loss when closed. But are there extra advantages beyond outstanding energy efficiency when comparing cellular shades vs. plantation shutters in Cincinnati?
Below you'll find a few recommendations to help you figure out which option is best suited for your windows and home.
Use Plantation Shutters For Optimal Light Adjustment, Efficiency, And Resilience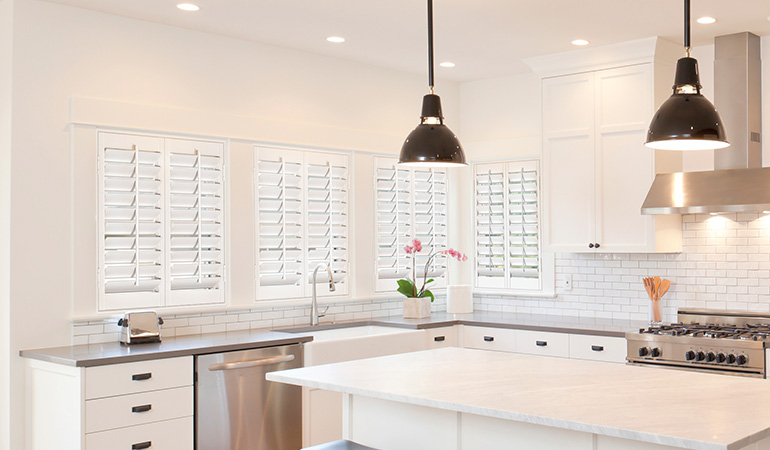 When deciding between plantation shutters vs. cellular shades for Cincinnati, shutters are typically the superior choice. The hinged panels and movable louvers offer various options for controlling privacy and the amount of exterior light that enters your home. And their strong faux-wood frame surrounds the border of your window to stop heat and exterior light from sneaking through.
Louvered shutters also provide incredible energy savings. When shut, they block the cool drafts and hot UV rays that slip past your windows. Polywood® shutters were designed as a means of insulation with patented weather protection that keeps out virtually all outside air and prevents as much as 30 degrees of temperature transfer from windows. They'll keep you comfortable in your Cincinnati home throughout the year and lower your energy costs.
Polywood shutters also make sense as the most resilient window treatment. While other products like blinds show damage and weathering after a few years of use, Polywood shutters last a lifetime. Their faux wood resists damage from moisture, extreme temperatures, pests, and UV rays. They don't wear out from everyday operation and do well with thumps from playful kids and pets. You are able to put them in every room of your house, and they'll look beautiful for as long as you're in the home.
Go With Cellular Shades To Introduce Style And Efficiency To Your Home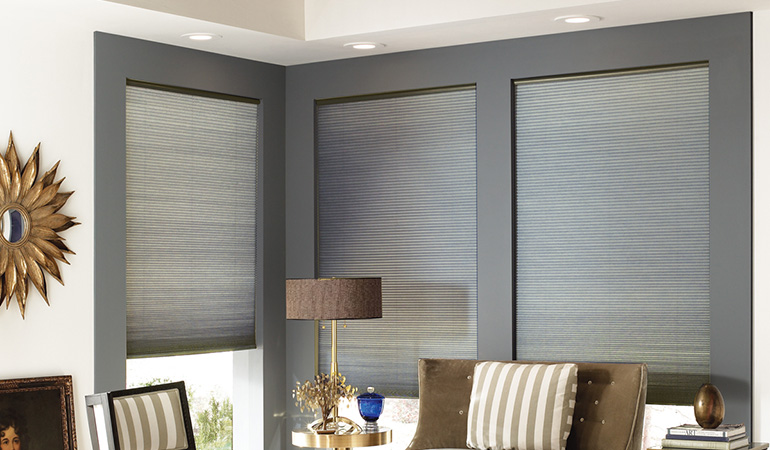 When you're picking between plantation shutters vs. cellular shades in Cincinnati and wish to have a soft or colorful window treatment, cellular shades are the best bet. These cloth window shades come in a plethora of patterns and colors. It's not hard to find cellular shades to match your home's interior, whether you are looking for a muted neutral color or a vibrant eye-catching hue.
While not as effective as shutters, cellular shades will make your interior better at conserving energy. The fabric is formed into accordion-like pleats that flatten together if you lift up your shades. Alternatively, when you pull them down, those pleats open up into pockets or "cells". These gaps and their surrounding fabric layers ensnare air and stops it coming through your windows before it infiltrates your Cincinnati home.
Get Help Picking Between Cellular Shades Vs. Plantation Shutters In Cincinnati
You'll never have to select window treatments without guidance when you turn to Sunburst Shutters Cincinnati. Our 40 years of supplying and installing window treatments have resulted in us being experts. Reach out to us at 513-216-9740 or submit the form below to schedule a no-charge in-home consultation. We'll show you samples, provide a demonstration of how differing products function on your windows, and help you find the ideal ones for your interior.