When Should You Use A Woven Or Bamboo Shade In Cincinnati?
If woven fiber and bamboo shades grabbed your attention when browsing for window treatments, you likely noticed their allure right away and visualized them in your Cincinnati house. They unquestionably are dissimilar to standard fabric window shades. They function in a differing fashion, too. Woven and bamboo shades may not satisfy all of your window product needs in every situation, but there are areas of your home where they are the ideal choice. See how you should use woven fiber and bamboo shades in your Cincinnati house to totally take advantage of these stunning window coverings.
Consider Woven Or Bamboo Shades In Cincinnati To Add A Bit of Nature To Your Interior
A multitude of modern interior designs emphasize implementing products to bring a small portion of natural serenity inside. When you already have wood furniture and greenery, you can use woven or bamboo shades in Cincinnati to bring one more natural focal point to your decor. You'll find these shades in organic materials such as jute, rattan, grasses, and bamboo. Each has its own unique appearance to match your preferences. Their pleasant hues and fibrous textures are found in countless variants that add a warm, lasting appeal to your interior.
Use Woven Shades For Light And Privacy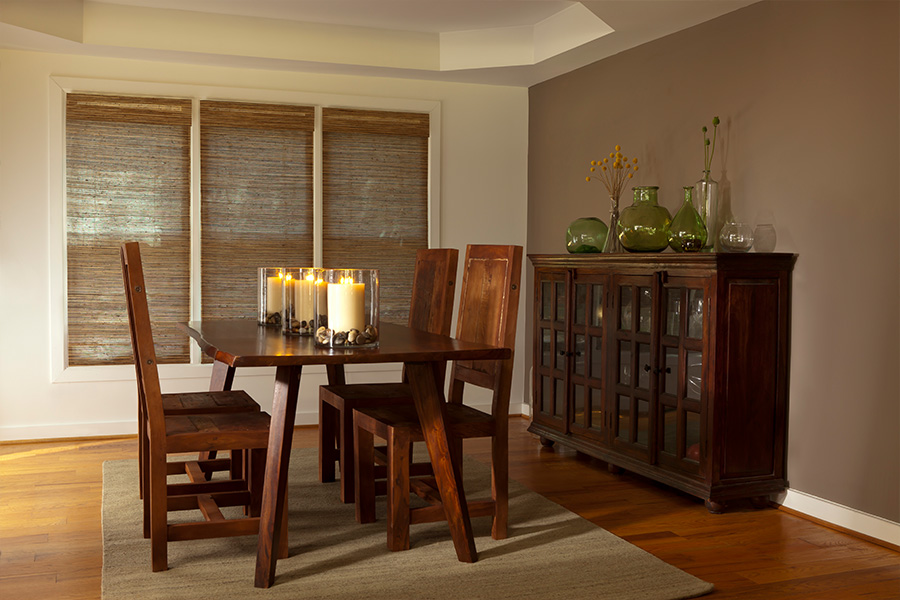 Window treatments should help you achieve the levels of privacy and natural light you want in your property. You're able to explore many appealing weave patterns, and each shade lets a different amount of sunlight to filter into your space, depending on the way the weaving is done. You can install shades with a looser weave in a sun lounge or casual dining area for a bit of privacy while still getting plenty of sunlight. Shades with tighter weaves increase your privacy and help control intense sunlight in a living room or home office where you would like some outside light but not sun glare. However, if you seek absolute privacy and darkness in bedrooms or bathrooms,
plantation shutters
or room-darkening roller shades are your best bet.
Use Bamboo Shades If You Prefer Environmentally Responsible Options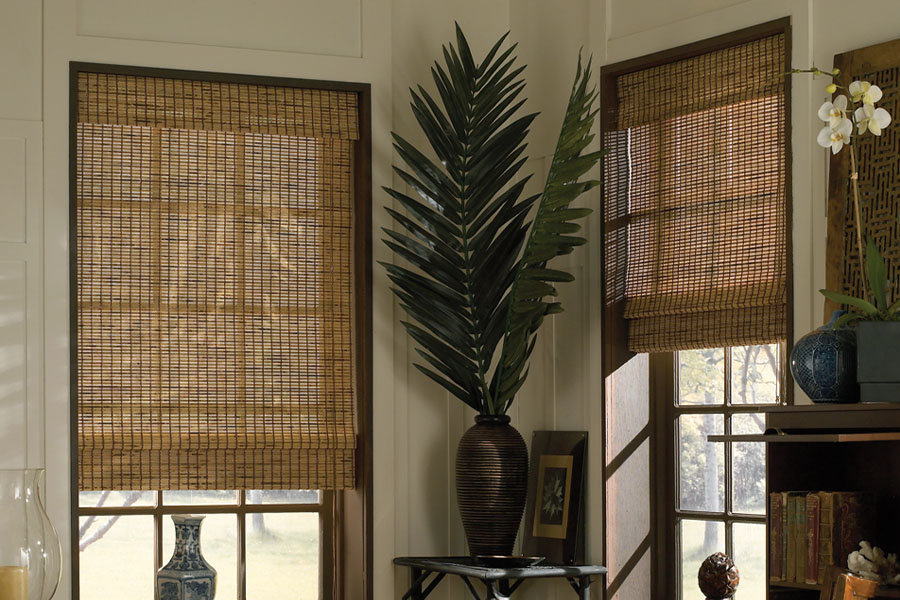 An increasing number of residents are interested in their effect on the world and prefer eco-friendly options. If you count yourself in this group, choose bamboo shades in your Cincinnati residence. Bamboo is a renewable natural resource because it regrows very quickly. In addition, it doesn't require dangerous chemical processing. Bamboo is known for its flexibility and sturdiness, so it creates damage-resistant window treatments that will last a long time. If the time comes when you decide to go with something different, bamboo offers 100% biodegradability, dissimilar to window treatments composed of synthetic substances.
Ask The Specialists At Sunburst Shutters Cincinnati On Ways To Utilize Bamboo Shades In Your Cincinnati Home
Sunburst Shutters Cincinnati provides only the highest quality woven and bamboo shades for our Cincinnati clients. We work with you to find the product that is the most suitable for your home and proceed with a flawless installation for you. Start your project by calling us today at 513-216-9740 or submit the form below to arrange a complimentary, on-location meeting.