Ideal Awning Window Treatments In Cincinnati
Awning windows in Cincinnati have been known to be difficult to cover while still enjoying their benefits. They are hinged above the glass and glide open from below when you manipulate a crank. You'll often find them higher up the walls than other window varieties and in more humid spaces like baths and kitchens where you need extra ventilation. They are also generally more wide than tall.
Adaptable Polywood® plantation shutters are perfectly equipped to the challenges of awning window treatments in Cincinnati. They move easily, fit the unusual sizes of awning windows, and are resistant to wet conditions. Here's why Polywood shutters should be your top pick for awning window treatments.
Polywood Shutters Are Easy To Use On Awning Windows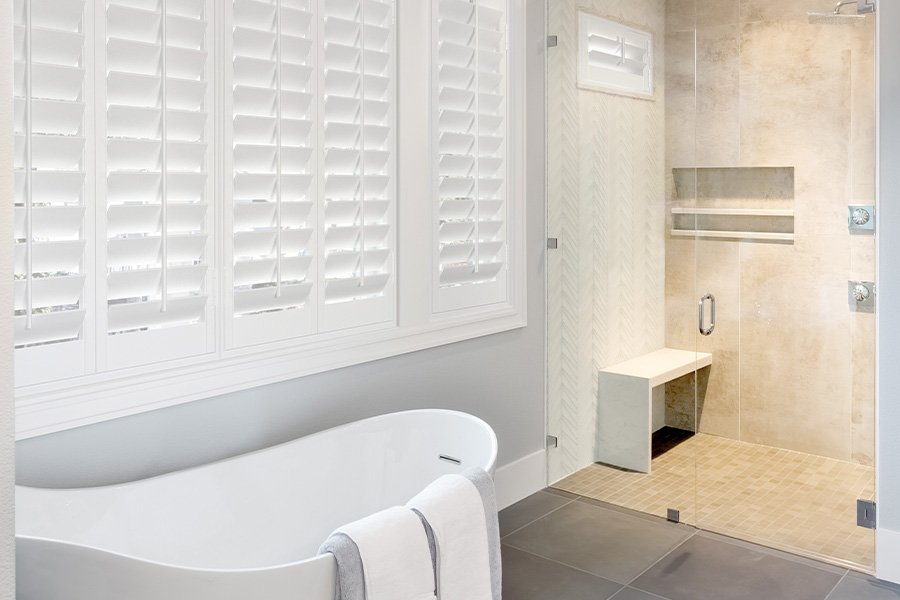 Awning windows are used to offer lots of natural light and ventilation, so you wouldn't install window treatments that limit those benefits. Polywood shutters have various ways to adjust the sun's rays, airflow, and privacy. You are able to completely open their panels away from the glass when you want total light or fresh air from your awning windows or you can adjust their slats for your preferred amount of light. If your awning windows are high on the wall, sunlight may come in at an awkward angle. Slats will shift light if it generates glare on a reflective surface or bothers your eyes.
If your awning windows are further up the wall, shutters will still be easy to use. You don't have to reach the top of the window to close them like you do with some shades. Just manipulate the louvers or entire panels with the tilt rod from any spot you can reach. Shutters don't have cords that can get stuck and wrap around your window crank either!
Polywood Shutters Adapt To Wide Awning Windows For Outstanding Insulation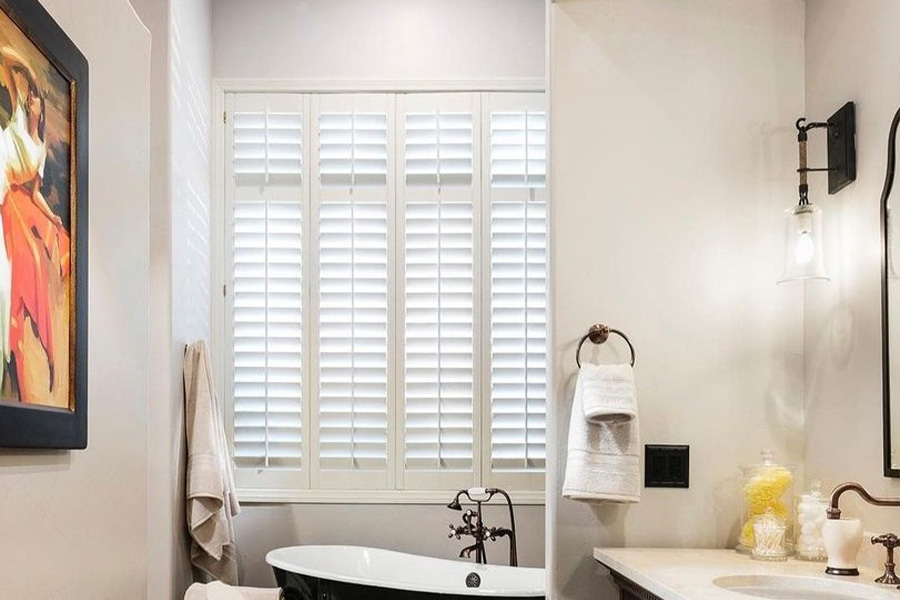 Because awning windows are frequently more wide than tall, you likely won't locate store-bought products that accommodate them correctly. Use
customized plantation shutters
instead. Their frame is built for your window's specific measurements to ensure a ideal fit. This precision craftsmanship looks better and wards off spaces for daylight or air to enter. The installation is even able to be customized to accommodate your awning window crank, so you can easily access it.
Polywood shutters include the additional advantage of patented weatherstripping that further insulates your windows if you close them. This insulation quality assists in keeping the space at your preferred temperature and saves you money on energy bills.
Polywood Shutters Stand Up Against Damp Conditions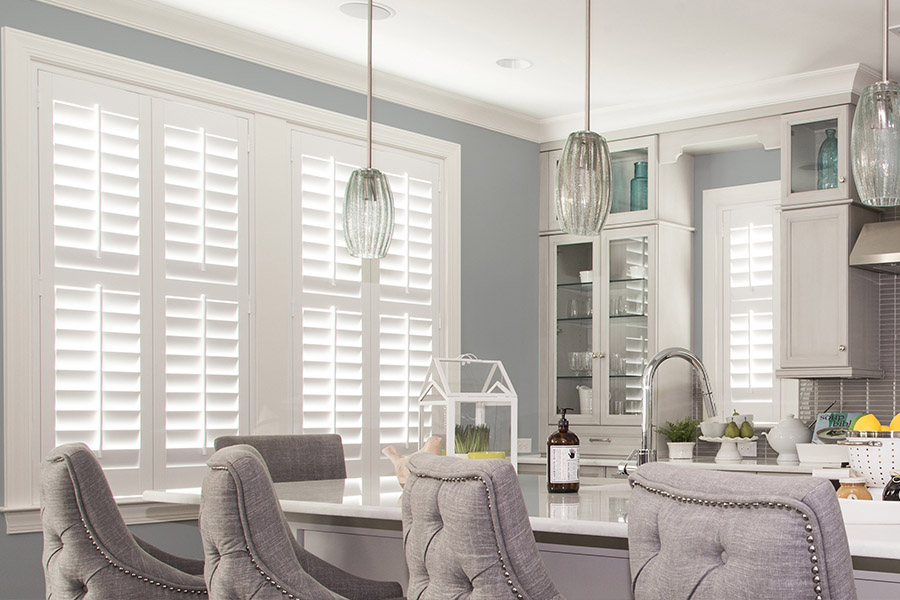 You'll frequently notice Cincinnati awning windows in bathrooms and kitchens for added air circulation. However, the humidity and higher heat in these rooms can ruin fabric and wood window treatments. But not Polywood shutters! The faux substance and strong exterior layer doesn't split, warp, or discolor from the humid environment. You can put them on awning windows near the shower or over the kitchen sink, and they'll be pristine for years upon end.
Long-lasting Polywood shutters are simple to clean, too, even if your awning windows are a challenge to reach. In lieu of taking them down to launder like cloth materials or struggling to reach them with a vacuum attachment like shades, just clean them with an extendable duster. And if your bath or kitchen window shutters get tacky, all they need is a little clean with a moist cloth.
Sunburst Shutters Cincinnati Carries The Best Awning Window Treatments For Cincinnati Residences
Let Sunburst Shutters Cincinnati help you pick awning window treatments you love from our impressive assortment of options. We supply samples to your house so you are able to get an idea of how incredible our quality window fashions look within your interior. Just ​​call us at 513-216-9740 or submit the form on this page to schedule your no-charge in-home visit.