Your Top Choice In Window Treatments For Palladian Windows In Cincinnati
Distinctive Palladian windows offer a unique design element to your Cincinnati property. These substantial windows consisting of an arched window in the middle complemented by two smaller rectangular windows give you lots of sunlight and an amazing view. However, you might be wondering how do you shield these unique windows to achieve the appropriate levels of light and privacy without obscuring their design?
Louvered shutters are the ideal window treatments for Palladian windows in Cincinnati. The simple reasoning is because shutters are customized to match the exact dimensions of your non-standard window openings. They keep the shape, offer outstanding command over light levels, and match the incredible beauty of your Palladian windows.
Interior Shutters Fit The Exact Dimensions Of Your Palladian Window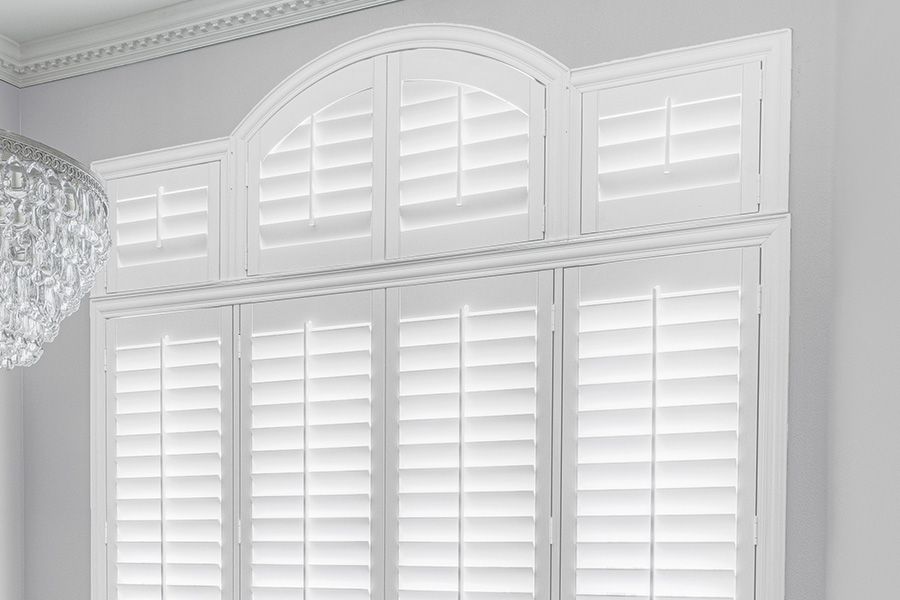 If your residence has such an eye-catching feature as a Palladian window, you don't want to hide its design. Even though curtains and window shades offer darkness and privacy, these rectangular options will either conceal your arched window in the middle or leave the arch unprotected and allow light to enter.
Custom louvered shutters provide a solution. Both natural wood and synthetic shutters are constructed to fit your window's specific size and shape. A frame is constructed around the window, and louver-filled panels are cut to fit inside the frame. On an arched window like a Palladian window, you may decide to have the panels reach the highest part of your arch and feature the same convex edge as the surrounding frame, or you might have the arch framed separately and inset with a sunburst shutter. Either way, the louvers remain functional so you always have total mastery over light and privacy.
Louvered Shutters Help You Control Natural Light And Privacy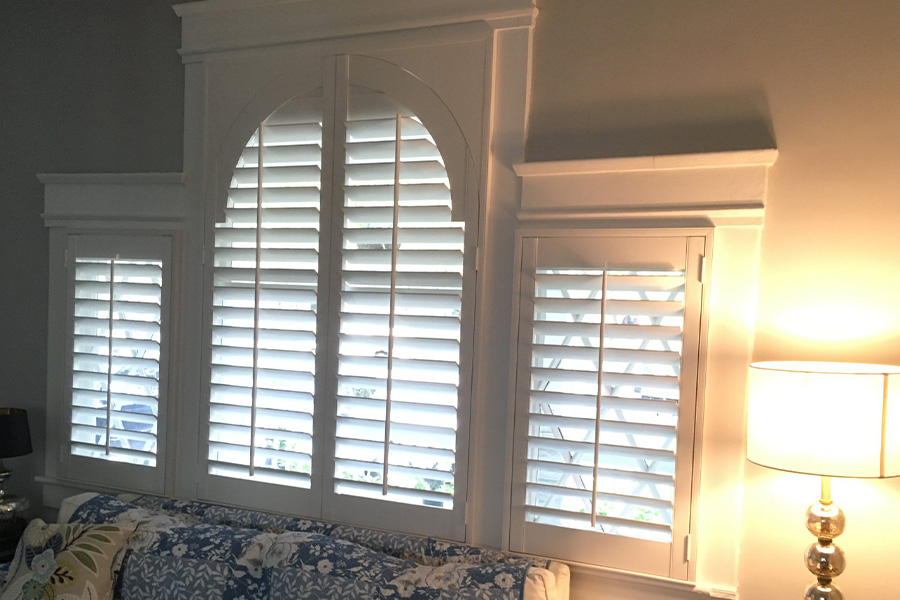 By providing such a precise fit, interior shutters supply you with the ultimate mastery over the quantity of sunlight and privacy you receive through your Palladium windows. Properly placed plantation shutters will avoid gaps between the window and the shutter's framework, and by closing the louvers, you block sun glare with the added bonus of privacy. This superior craftsmanship makes interior shutters extremely energy efficient too.
Faux-wood shutters,
specifically, offer additional energy conservation with their patented insulation qualities.
Needless to say, there will be occasions when you wish to see the outside world through your Palladian window and encompass your space with natural light. If you want to brighten the mood, tilt open the slats until you succeed in getting the view or levels of light you desire. You can adjust the the slats to redirect the sun's glare away from anything that reflects light or out of your eyes as well.
Interior Shutters Match The Appeal Of Your Palladian Window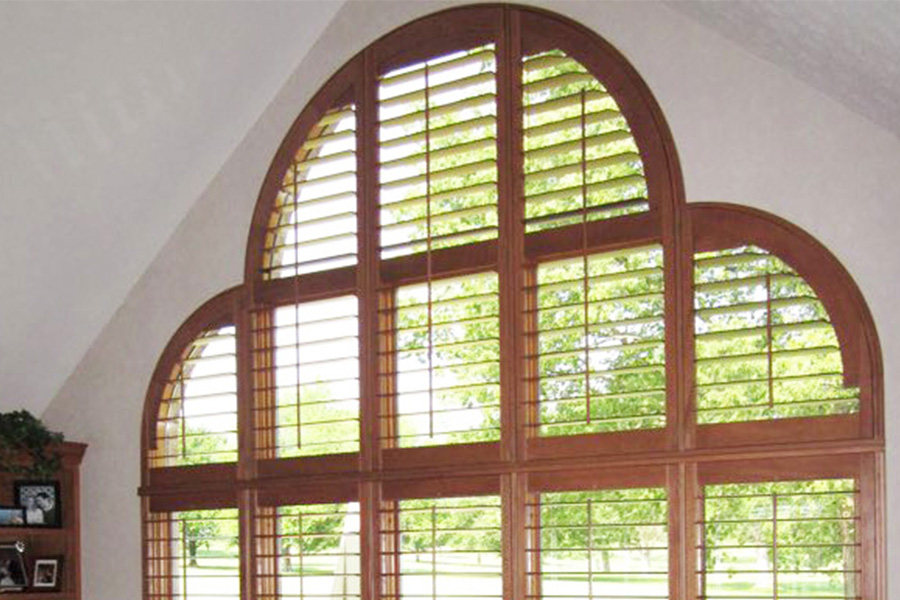 A magnificent window requires comparatively enticing window treatments. Louvered shutters are a preferred choice as window treatments on Palladian windows in Cincinnati. They offer amazing architectural detail and texture to any area and stand out from ordinary fabric window treatments or blinds. And you can design the look you need with a range of choices for material, color, and frame style. Go with a clean, contemporary look with white composite shutters and a narrow frame or traditional with
real wood Ovation shutters
with a lavish wood stain and elaborate frame. When you have so many options, it's never a challenge to fabricate louvered shutters that match your decor.
Speak With The Experts At Sunburst About Window Treatments For Palladian Windows In Cincinnati
The staff at Sunburst Shutters Cincinnati goes above and beyond to help you find the the most suitable window treatment for any window in your house. We guide you through our impressive selection of premium window options and expertly install your new shutters so they look their very best. Start your project with a no-charge on-site appointment by dialing 513-216-9740 or by submitting the form on this page.