How To Upgrade Your House's Windows In Cincinnati
Windows are one of the most vital elements of your property. They serve as a focus of attention in aesthetics. They are your best method to transfer sunshine indoors. And if you open your house's windows in Cincinnati, you may let fresh air into any area.
With that being said, outdated windows may lead to issues for your home. Inefficient windows are likely to sieve out heat that makes your utility bills go up. Outdated windows may block natural light and make your home look a bit dingy. When your windows in Cincinnati look disheveled or fall short on efficiency, it's time for an update. Regrettably, switching out your windows is often not practical. As an alternative, consider these simple ideas for utilizing window treatments and other options to revive your windows.
Give Your Cincinnati House Windows Added Style With Statement-making Window Treatments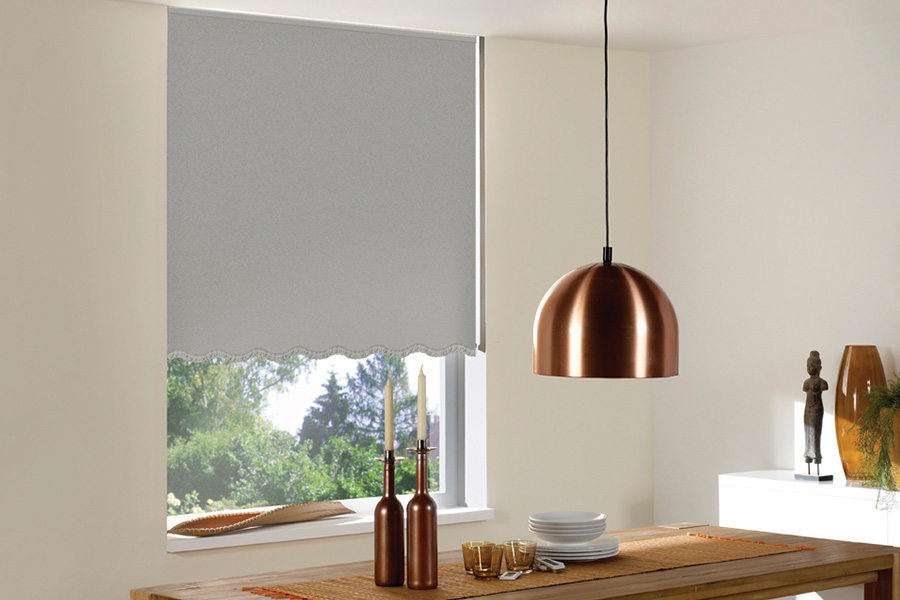 In the event your windows themselves aren't very attractive, give them a boost with great window treatments. Consider
patterned window shades
for a colorful accent or woven fiber shades for a touch of nature inside. If you aren't sure what window treatments will look best with your existing design, choose versatile plantation shutters. They are available in
natural wood
coming in an impressive selection of stain options or
crisp white faux wood
which will match any interior.
Window treatments can do double duty. If you want more privacy or shade in a space, louvered shutters or blackout roller shades halt the view into your home and sunshine. If you want a bit of privacy but still have a need of sunshine, choose sheer shades or adjust the slats on your plantation shutters.
Minimize Heat Loss With Higher Efficiency Windows Or Window Treatments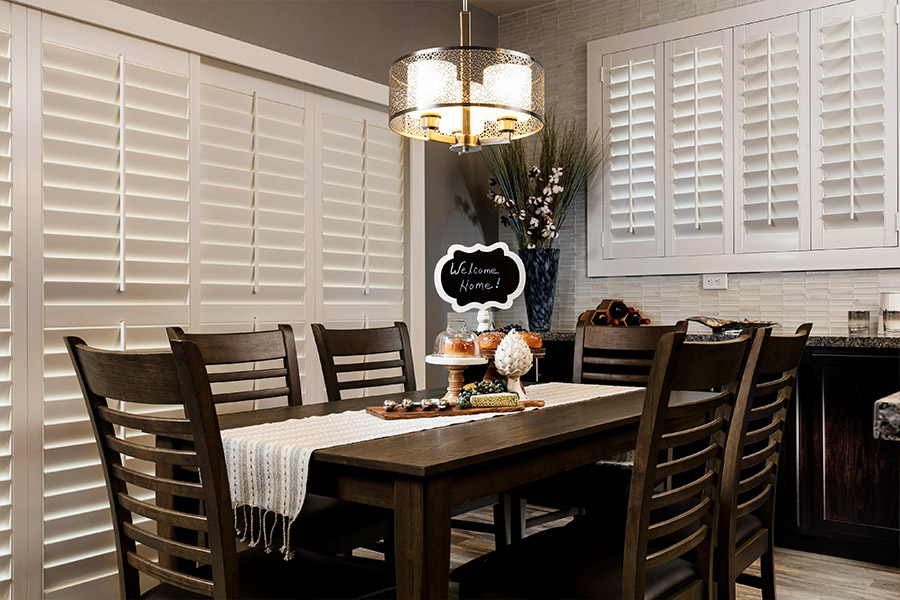 House windows in Cincinnati let in a great deal of hot and cold air that can make your home hard to live in and inflate your utility bills. If you have old windows with reduced insulation ability, replacing them with more efficient windows will reduce your frustration and expenditures over time. Speak to your window provider about installing more than one pane of glass, gas-filled windows, UV reflecting glass coatings, and other options to bolster insulating ability.
In the event upgraded windows aren't in your allocated budget, you are also able to prevent airflow and loss of energy with special kinds of comfort enhancing window treatments. Cellular (commonly known as honeycomb) shades have a unique compartment that confines exterior air to prevent it from escaping into your interior. Alternatively, for unrivaled energy efficiency from window treatments, choose faux-wood Polywood® shutters. Their high level of insulation prevents up to 30 degrees of temperature transfer when you close the panels and louvers.
Revive Your Windows With New Paint On The Trim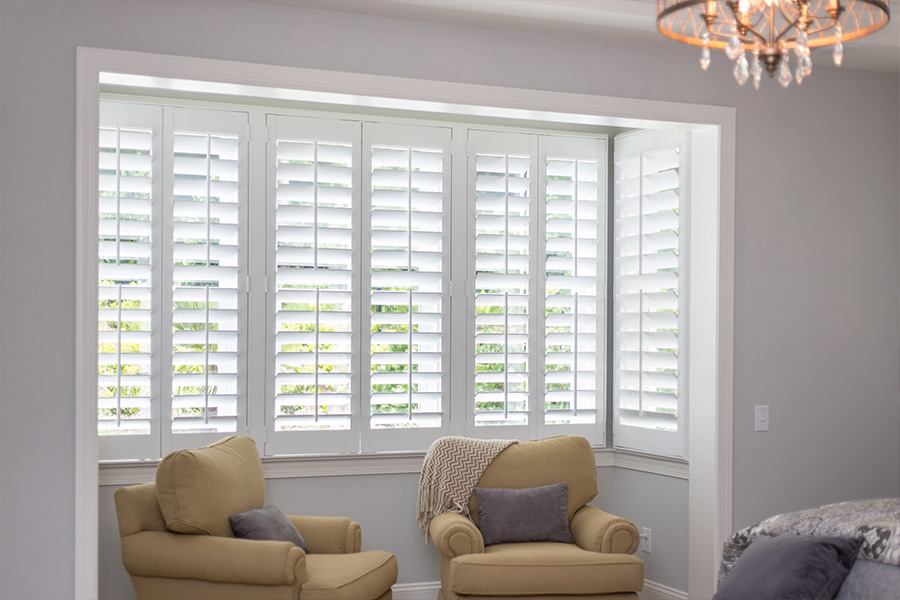 Whenever your windows look boring, consider painting the trim for a revived look. Paint darker wood an intense white for a up-to-date design, or paint light trim a darker tone for a striking change of pace. If your trim currently coordinates with your wall color, differentiate your windows with the same color but several shades darker. Regardless of what tone you choose, get it in a durable high-gloss finish that will hold up well to bumps and scratches.
Select Eye-catching Window Treatments That Boost Curb Appeal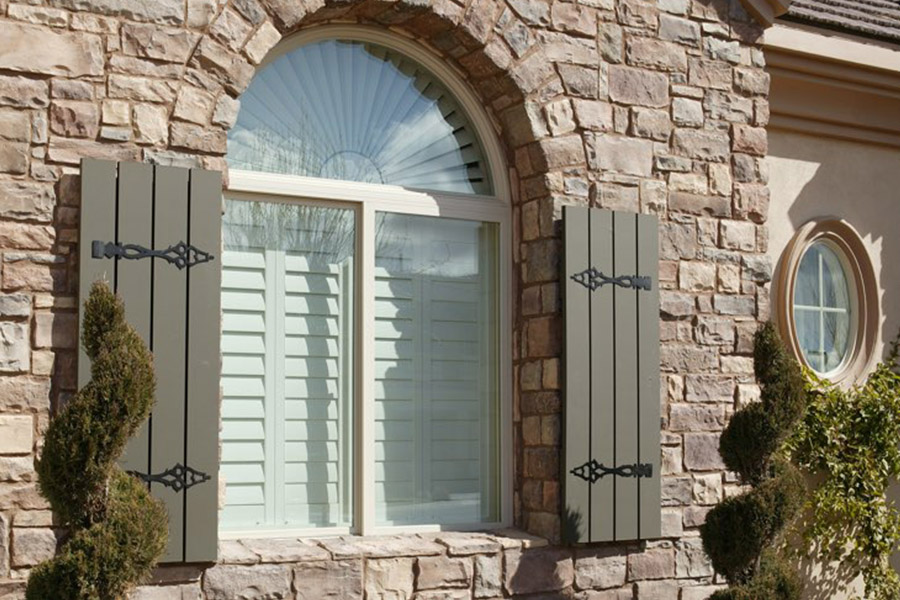 Because your windows treatments can be seen from the street, select products that are multifaceted and boost your home's outward appeal. Louvered shutters feature crisp lines that complement virtually all architectural types, and dazzling white synthetic shutters are easily seen from outside and blend with exterior colors. For a unique focal point, try your ideal type of window shade in a striking tint. And if a more understated feel is more to your liking, an adaptable, neutral choice of shutter or shade will incorporate well with the other color tones of your Cincinnati property.
Improve Your House Windows In Cincinnati With Exceptional Products From Sunburst
Whether you are looking for elegant plantation shutters or colorful window shades, Sunburst Shutters Cincinnati is your source for inspiration. Start your window makeover with a no-cost on location demonstration of our products. Our knowledgeable team will help you choose the best options for your property. To make a consultation, contact 513-216-9740 or submit the form on this page.