How To Select Custom Faux Wood Blinds In Cincinnati
Picking custom faux wood blinds for your Cincinnati residence gives you window treatments that fit perfectly. But "custom" involves a good deal more than just the fit. Faux wood blinds from Sunburst Shutters Cincinnati have several customizable elements to ensure they function and look just the way you want.
Picking A Method Of Operation For Your Custom Faux Wood Blinds In Cincinnati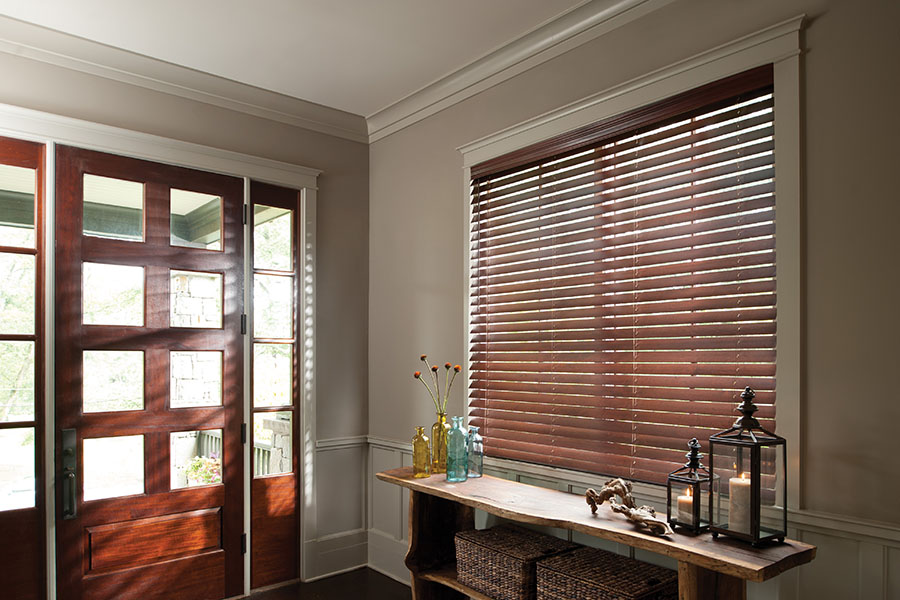 Well-made blinds are easy to use. You can move them up for an unobstructed view and draw them down again for lower light levels and privacy. Or turn the louvers for partial light that you can redirect away from your face. But the style of operation you select will determine how you manipulate your blinds.
Sunburst's custom faux wood blinds for Cincinnati come with two methods of operation:
Corded lifting
Cordless lifting
Corded blinds have one cord to raise or lower your blinds and an additional cord if you would like to move the slats open and closed. Many residents prefer the wand for slat adjustment, so they don't have to deal with an additional cord. You can bypass cords altogether with cordless blinds that you adjust by grasping the bottom rail to lift or draw them down.
Picking The Hue of Your Faux Wood Blinds
Faux wood blinds come in five shades of white and five wood stain colors. These neutral hues make it easy to find one that blends perfectly with your home's interior.
Wood stains have a classic look and bestow a richness and warmth to a space. They can seem elegant or rustic. You might try matching your custom faux wood blinds to existing woodwork in your home. Or go with a white that looks bright and clean. White blends with anything but works especially well in coastal, modern, and minimalist decor.
Additionally, you may pick coordinating tassels, cords, wands, and even a valance to harmonize with your blinds. Your custom window covering expert will present some examples to help you determine the right color scheme.
We Are Able To Help You Find The Perfect Custom Faux Wood Blinds For Your Interior
For the best in custom faux wood blinds in Cincinnati, start with an in-home meeting with Sunburst Shutters Cincinnati. One of our window treatment professionals will come to your home to present examples and talk about how our blinds will look on your windows. To arrange your free conference today, dial 513-216-9740 or submit the following form.