Tips On Finding Insulating Shutters For Your Windows In Cincinnati
Upgrading with plantation shutters is a smart way to add insulation to your Cincinnati windows–if you find the proper products. Not all interior shutters will insulate your windows effectively, so you need to try and find some important attributes. But, once you locate a shutter that prevents thermal transfer, you may enjoy a lower utility bill!
So how do you know when you've discovered the best insulating shutters for windows in Cincinnati?
Shouldn't All Kinds Of Window Products Insulate Your Cincinnati Window?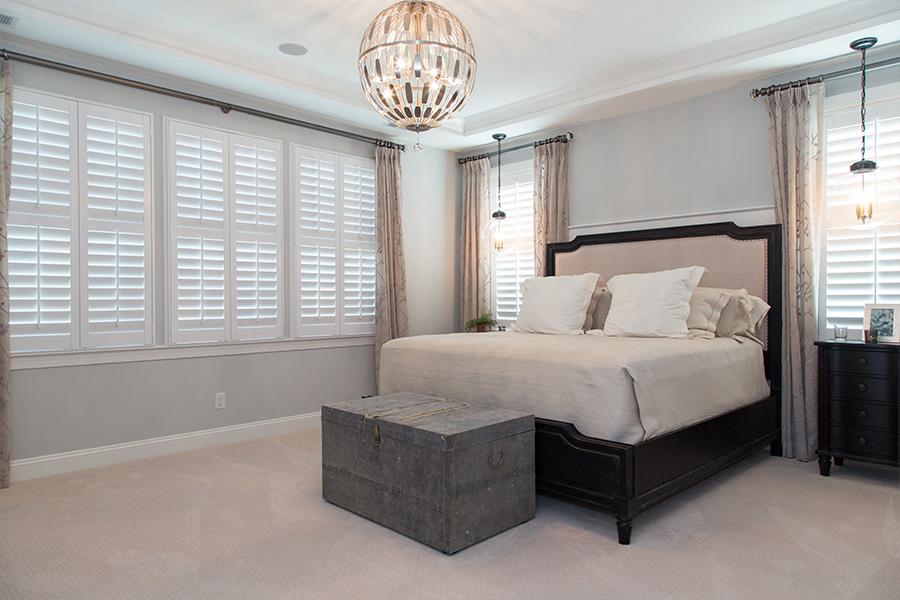 All window treatments can help block drafts and heat to a certain extent whenever you shut them, but not all insulate your windows. For instance, aluminum blinds let cool air and heat go right through them, providing almost no benefits. Window shades are a little better --
particulalry cellular shades
that are made to hold heat next to the window so it it won't be lost. But, for truly insulating window treatments in Cincinnati, select plantation shutters.
Plantation shutters have hinged panels fastened to a frame around your window. The panels swing open and closed and consist of a row of adjustable louvers that you can tilt open or closed. Because the window treatment is built around the window, you eliminate various openings where air might get past. Tilt the louvers closed, and you'll discover why plantation shutters are the leading insulating window treatments in Cincinnati.
What Is The Best Interior Shutter For Insulation In Cincinnati?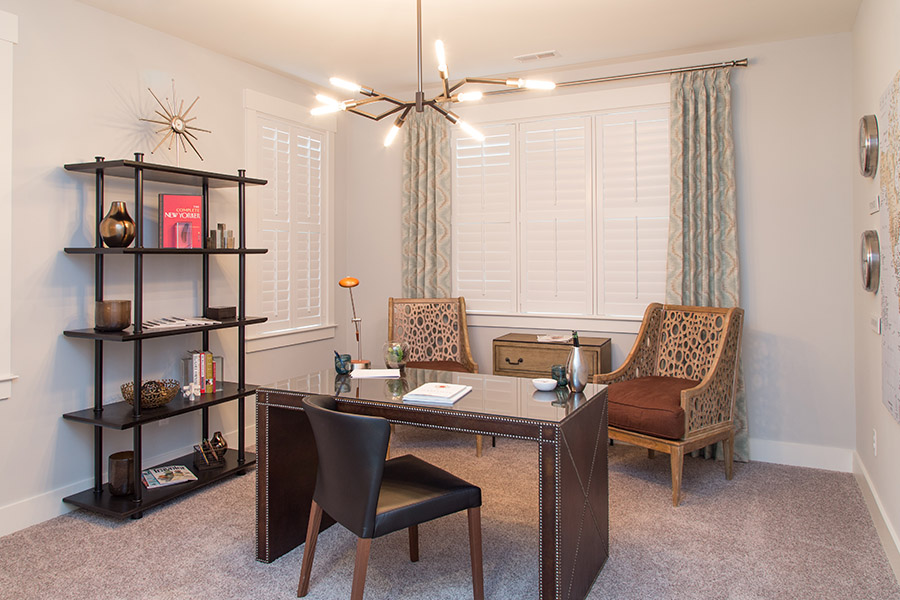 Regrettably, not all interior shutters have the same level of insulation. Some products use vinyl louvers. These slats are typically hollowed out and allow air to glide right through them. They also distort and fracture pretty easily, leading to heat loss gaps.
Wood louvered shutters offer more insulation. They have greater density and limit airflow more effectively than vinyl alternatives. Composite-wood shutters perform even more efficiently, as the substance can be extruded to be denser than real wood. They can even be made to never deform, snap, or fragment, so you should never see unwanted openings in your window covering.
But the best insulating interior shutters in Cincinnati are Polywood® shutters. Their compact composite fabrication inhibits the sun's heat and shuts snugly to stave off gusts of air. And the patented weather sealing confines air along your window's perimeter before it enters into your home. In fact, Polywood's exclusive insulation system offers as much as 30 degrees less temperature transference from your windows than other options! This energy efficiency means your HVAC system uses a lower amount of energy to maintain your home's comfort, and you get to save on your energy expenses.
What's the Best Place To Locate Insulating Shutters For Windows In Cincinnati?
Some window covering retailers and the familiar do-it-yourself stores offer interior shutters. You can even order do-it-yourself shutter kits online and put them up on your own. However, an abundance of these shutters won't have the specific features of insulating shutters, and not everyone has the skill to hang them appropriately and complete a custom fitting.
The right option to find insulating shutters for windows in Cincinnati is a trusted, made-to-order window treatment supplier that gives you premium shutters and expert installation. There's a greater chance you will discover what you want when working with experts specializing in plantation shutters. Sunburst Shutters, for instance, has 45 years of experience supplying custom shutters, and our Polywood options make windows more energy-efficient than any kind of window treatment.
Discover Why Sunburst Is The Top Choice For Plantation Shutters In Cincinnati
If you would like top-of-the-line window treatments for window insulation in Cincinnati, consult with Sunburst Shutters Cincinnati. We offer free on-location appointments to understand your project and demonstrate examples of our products. Schedule yours by dialing 513-216-9740 or submitting the following form.