What Are The Most Popular Window Treatments In Cincinnati?
You can find a huge selection of window treatments today, but a triad stand out as the most popular window treatments in Cincinnati: louvered shutters, roller shades, and blinds.
If you want impressive window treatments that evoke plenty of admiration, opt for louvered shutters. For the most variety in appearance and design, try roller shades. And if you prefer blinds, opt for superior faux-wood options.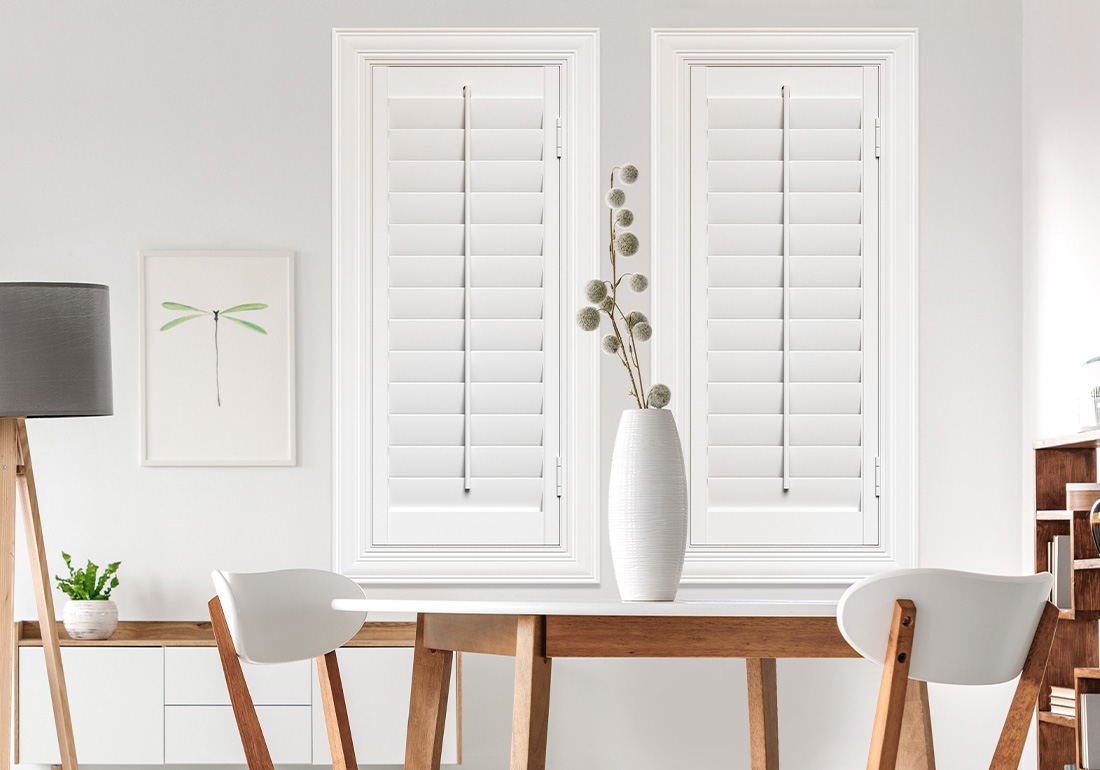 Use Captivating Faux-wood Interior Shutters To Enhance Your Ornamentation
Louvered shutters are popular Cincinnati window treatments as they are special and alluring. Everyone loves the captivating architectural aspects of interior shutters. In contrast to shades or blinds, you are able to view your shutters when you open the panels. Their hinged panels part to the left and right and highlight your windows. Or you can angle open their louvers for a little sunshine and enjoy their striking lines around your windows. When closed, they give needed energy efficiency and privacy as well.
Faux-wood Polywood® shutters are exceptionally eye-catching. They are available in several tried and true hues of white that coordinate with any popular and trendy home decor color sensibilities. They show elegant enough for a proper dining room but are approachable enough for a child's play area. Polywood shutters last longer than nearly any other window treatments as well. They ward off anything from humidity, temperature changes, pests, and the sun's rays, so they will not become discolored or broken. Your family will admire your Polywood shutters for years to come!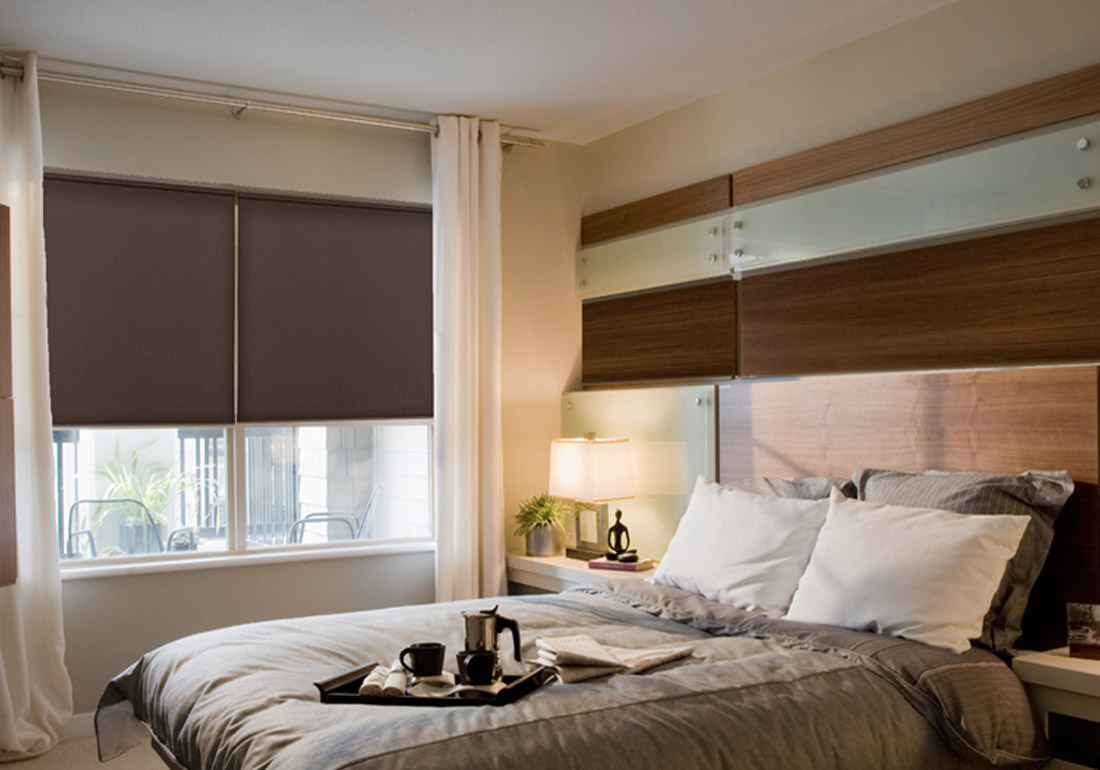 Roller Shades Provide The Most Choice
Window shades are also popular window treatments in Cincinnati due to their various styles to pick from and means to personalize them. Roller shades grant the greatest freedom. Their simple, straight lines and many colors and patterns mesh seamlessly with your decor. Neutral-colored roller shades contribute themselves to trendy minimalist interiors, while brightly-colored shades offer a bold statement.
You can choose several materials and opacities to manipulate outside light and privacy as well. You can lighten up a dreary area with sheer roller shades or grab a few more minutes of sleep on the weekends with blackout roller shades in your bedroom. To get even more options, go with top-down/bottom-up roller shades that is easily opened at the top for outdoor light and keep pulled down at the bottom for privacy.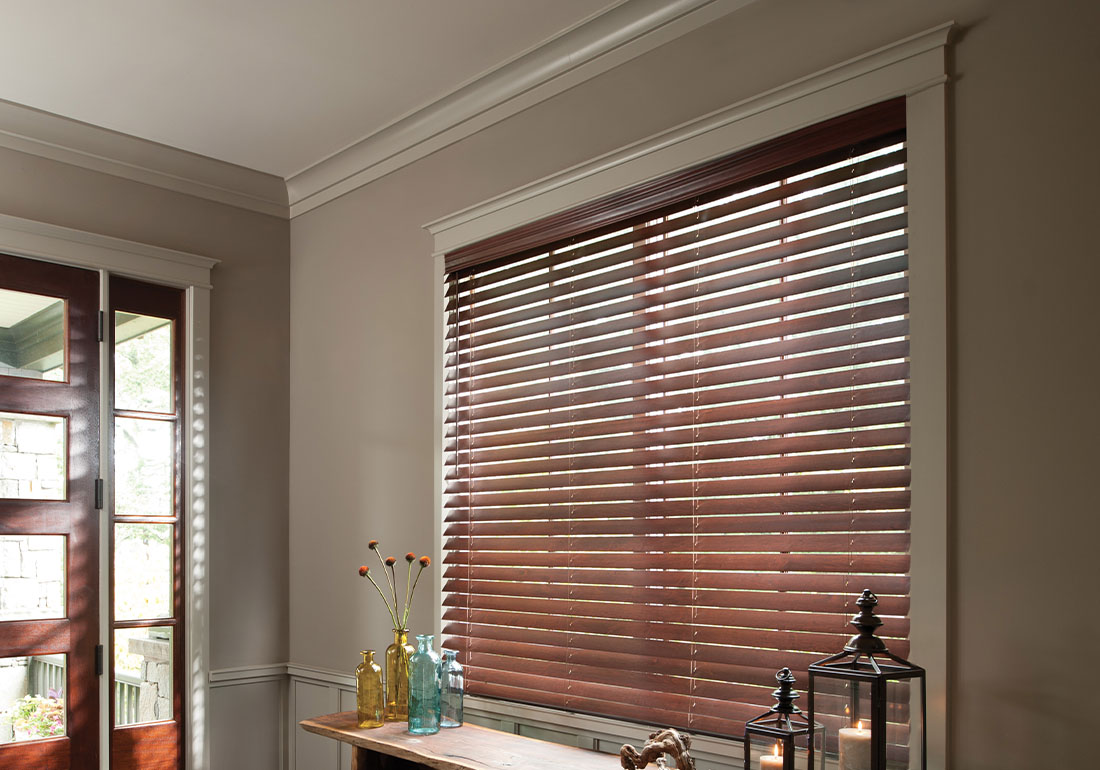 Blinds Are Typically The House's First Window Treatment
Window blinds are popular thanks to their familiarity. Nearly every renter or homeowner has owned blinds at some period and nearly every time a new residence is made, blinds are the installed window treatment. That's typically because of their low cost. Normally blinds hang in a window for years and come to have problems. Many people now know the drawbacks of low-cost blinds. That's why Polywood faux-wood blinds have become increasingly popular window treatments in Cincinnati.
If you choose to enhance your current blinds to new blinds, faux-wood blinds are more durable than vinyl or aluminum blinds. They show nicer and endure longer as well. While they may not offer some of the perks of Polywood shutters or the nearly endless choices of roller shades, tailor-made Polywood blinds are best when price is the chief selling point. Blinds offer some variety. They are available in several colors. You can choose between wand and cord tilt, or cordless lift systems. And they come with valances to eliminate gaps and provide a great finished look.
Get The Most Popular Cincinnati Window Treatments For Your House
Whether you want tried and true interior shutters or trendy window shades, Sunburst Shutters Cincinnati will help you select window treatment styles that everyone loves. Call us at 513-216-9740 or complete the form below to receive a complimentary in-home consultation today.