Faux Wood Shutters VS Real Wood Shutters in Cincinnati
When searching for plantation shutters in Cincinnati, you may choose between natural wood or manufactured wood shutters. On one side, you may consider faux wood shutters -- including our Polywood® shutters -- in versatile white that give you an unprecedented level of energy efficiency. On the other hand, you have the warm, colors of our elegant wood Ovation® shutters.
Each has compelling characteristics to satisfy your window treatment requirements. Thankfully, there's a shutter for your exact interior when looking at faux wood shutters vs. real wood shutters in Cincinnati.
For Optimal Efficiency, Choose Polywood Shutters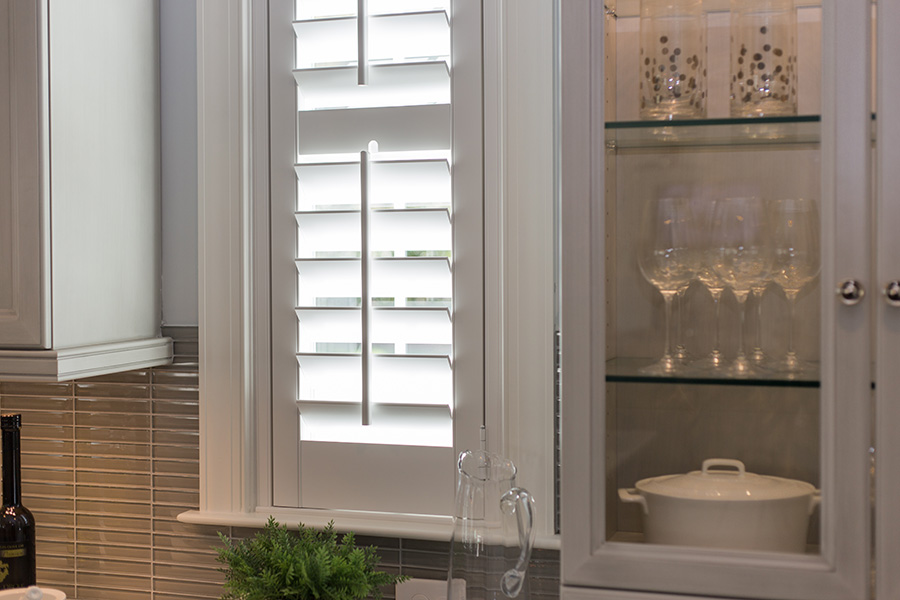 Energy-efficient products add insulation to windows, hindering cool drafts and warm UV rays to sustain your comfort and reduce utility costs. Faux wood Polywood shutters are ideal for efficiency. Exterior air and sunshine are unable to penetrate their solid synthetic material, and every one of their components are built to fasten tightly if you wish to shield your windows. Polywood shutters also include patented weather protection that gives you unmatched insulation.
If you have them closed, Polywood shutters provide insulation that is 70% better than real wood shutters. You'll observe a big difference when shutting them on particularly cold or hot days. With that being said, wood shutters offer more energy savings than window blinds and shades do.
For More Color Options, Consider Ovation Shutters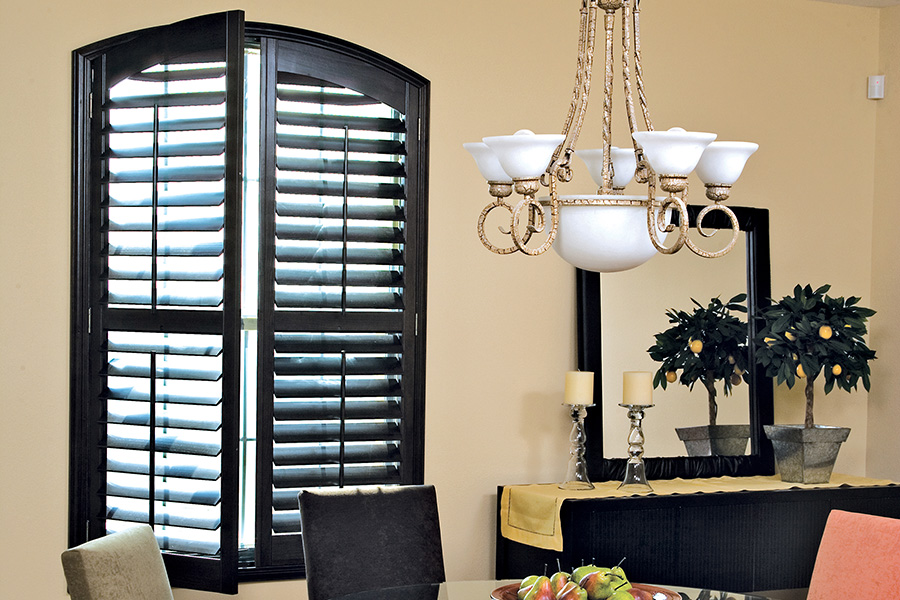 Both real wood and faux wood shutters look stunning in every Cincinnati home. With that in mind, they each have their own unique feel to complement your specific tastes. Whereas white Polywood shutters look bright and stylish, wood shutters are both elegant and warm. However, if you have a specific look in mind, Ovation shutters with their many color options may be the right solution.
Polywood shutters come in three variations of white. While white works with everything, if your interior design requires a different kind of attractive neutral paint color or stain, check out Ovation shutters. These window coverings have 13 colors of paint and 27 stains! They will blend with the current wood elements in your interior or bring a lovely element of nature to your design.
If You Want Durability, Polywood Wins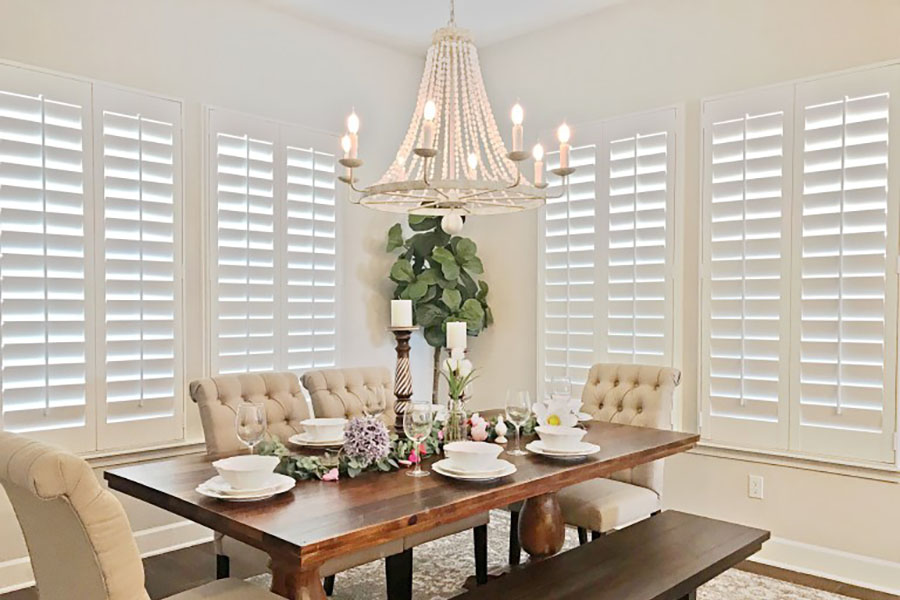 When comparing real wood shutters vs. faux wood shutters in Cincinnati, faux wood comes out on top for durability. Polywood shutters resist harm from excess humidity, temperature extremes, pests, mold, and sunshine. They won't fracture, snap, bend, or discolor. You are able to install them in your coolest, brightest, or most humid spots without fear. They'll thrive for decades in any space of the house and even your garage!
Ovation wood shutters also give you superior durability for a natural wood product. Being the only five-star wood shutters in the world, they feature first-rate materials and build to ensure impressive longevity. Although they aren't suitable for moist bathrooms, the wood is treated to be resistant to humidity to the greatest degree possible.
Sunburst Shutters Cincinnati Can Help You Select Between Faux Wood Shutters Vs. Real Wood Shutters In Cincinnati
Not able to decide between wood or Polywood shutters in Cincinnati? Seeing them in person can help. Call the experts of Sunburst Shutters Cincinnati at 513-216-9740 or complete the form below to arrange a no-charge on-location consultation. An skilled member of our team will demonstrate our window treatments and give you a chance to see how they look right on your windows.