What Are Your Cordless Window Treatment Options In Cincinnati?
They're a bunch or reasons why homeowners in Cincinnati love cord-free shades or shutters. They look tidier without dangling strings and they're easy to use. This type of covering is a wise decision for residences with small children because you don't have cords for the kids to get caught in. The only question is, which cordless window treatment option in Cincinnati do you want? Roller shades, motorized shades, and Polywood® shutters all offer you the added bonuses of cordless window treatments.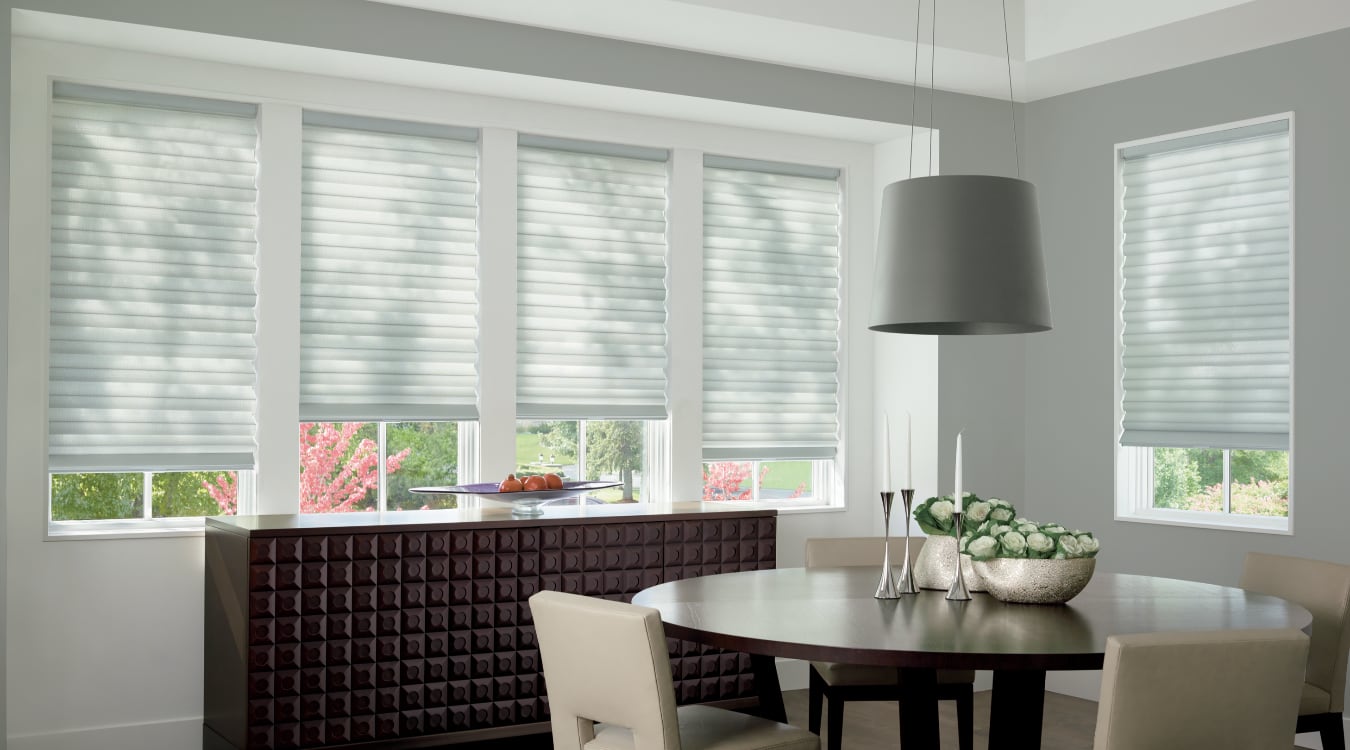 Cordless Roller Shades Provide All The Advantages Without The Strings
Roller shades are common in Cincinnati houses since you can purchase them in various styles, colors, and varying degrees of opaqueness to achieve the look you require.Traditionally, you operate roller shades by pulling a cord or chain to open and close. Regrettably, the cord can detract from the minimalist look of your shades, get tangled, or thump against the glass in a breeze.
String-free roller shades offer the same advantages without the frustration of cords. Instead, they utilize a pull bar attached on the lower end of the shade that you hold to raise or lower. This prevents twisting and swinging and produces the elegant appearance you want from roller shades. Instead of difficult strings, you see only the color or pattern of your attractive roller shades.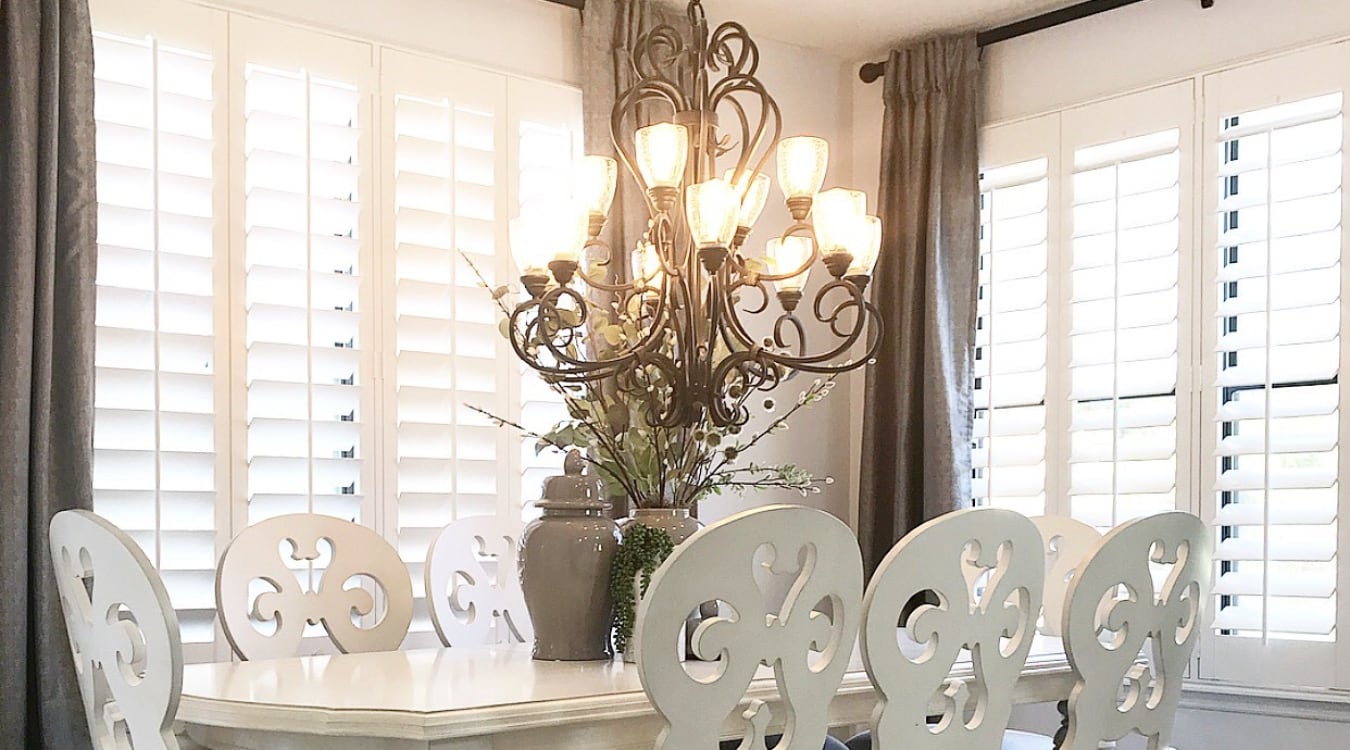 Interior Shutters Present An Alternative To Corded Shades And Blinds
One way to go cordless is to avoid blinds and window shades all together and use interior shutters instead. These sturdy window treatments function very differently from other window treatments. Interior shutters are fabricated with panels made of hardwood or a durable wood-substitute that fasten to your window frame and swing out to the sides on hinges when you want to let all the light in. You can also open and close the slats on the shutter panels to direct light.
A number of interior shutters have a tilt rod that is utilized to operate the louvers. For rodless shutters, you can manually guide the planks to adjust them. Both choices are popular cordless window treatment options in Cincinnati as they feature eye-catching contours that work with any property. Modern Polywood® shutters are even more resilient. You can confidently utilize them in a humid kitchen or on a sunny south-facing window, and they will hold up against the moist conditions and UV rays.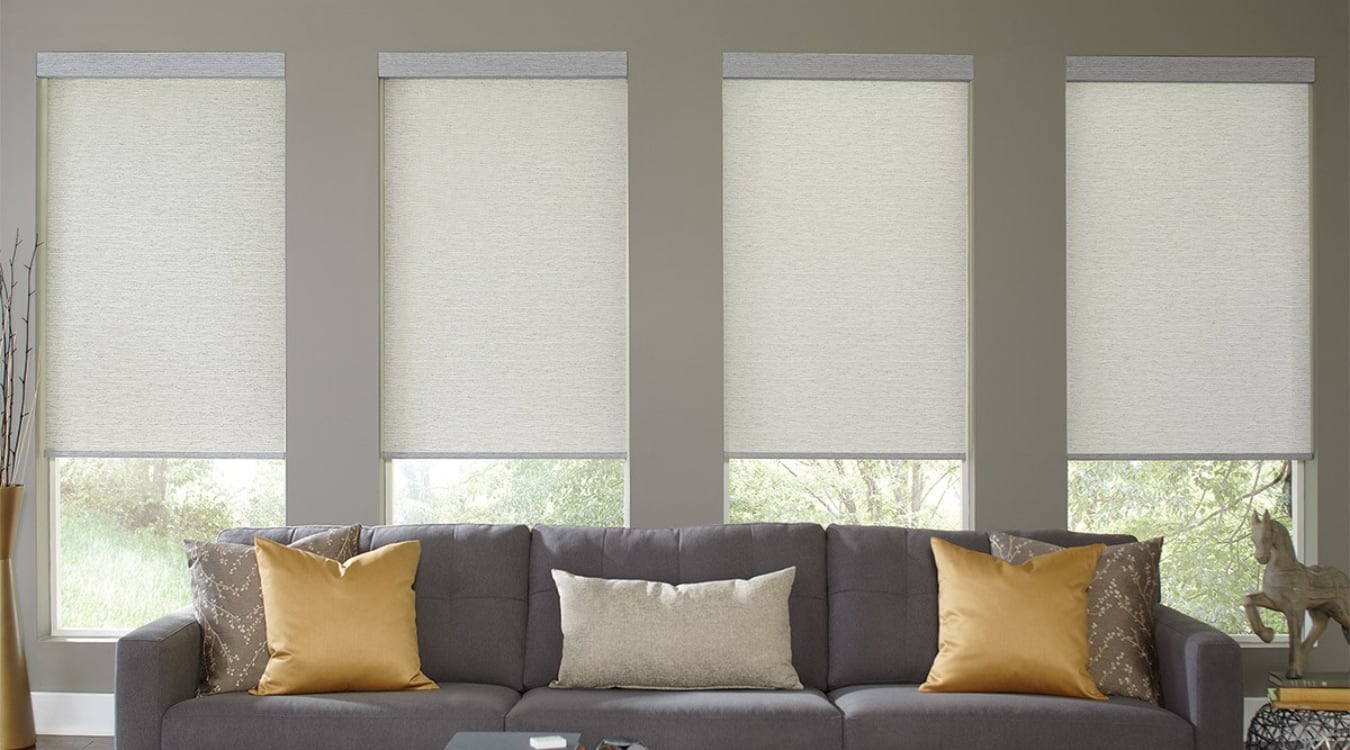 Motorized Shades Increase Your Cordless Window Treatment Options In Cincinnati
Traditional window treatments with cords can be frustrating. You must apply the perfect amount of pressure to move them to the height you want. On the other hand, you can stop the annoyance with powered roller shades. They move up and down with an electric device that is run by a smartphone application or remote control. You are able to change the position of your window shades without pulling strings and without moving from your location. You even have the option to program smart motorized shades to operate on a schedule to block the sun's rays in the afternoon or add privacy in the evening.
A large number of shades offer automated versions, giving you many cordless window treatment options in Cincinnati. You can put automated cellular shades in one area to reduce energy consumption or eye-catching automated Roman shades in a fancier sitting room. You can also change the lighting in your den without leaving your desk with automated zebra shades.
Explore Your Cordless Window Treatment Options At Sunburst Shutters Cincinnati
If you're tired of tangled blind cords, talk to Sunburst Shutters Cincinnati. We supply a wide variety of cordless window treatment options to match your specific preferences. Discover the right products for your home by placing a call to 513-216-9740 or submit the form on this page to arrange a no-charge consultation at your home.