5 Cincinnati Home Renovations That Will Transform the Feel of Your Property
If you've grown tired of your house but you have no interest in moving, the right enhancements have the ability to completely change your perspective. You should consider beautiful new window treatments, adding more light, adding a screened-in porch, or one of these other great Cincinnati home renovations to give your house that just-moved-in feel again.
Get Upgraded Window Treatments For A Cincinnati Home Renovation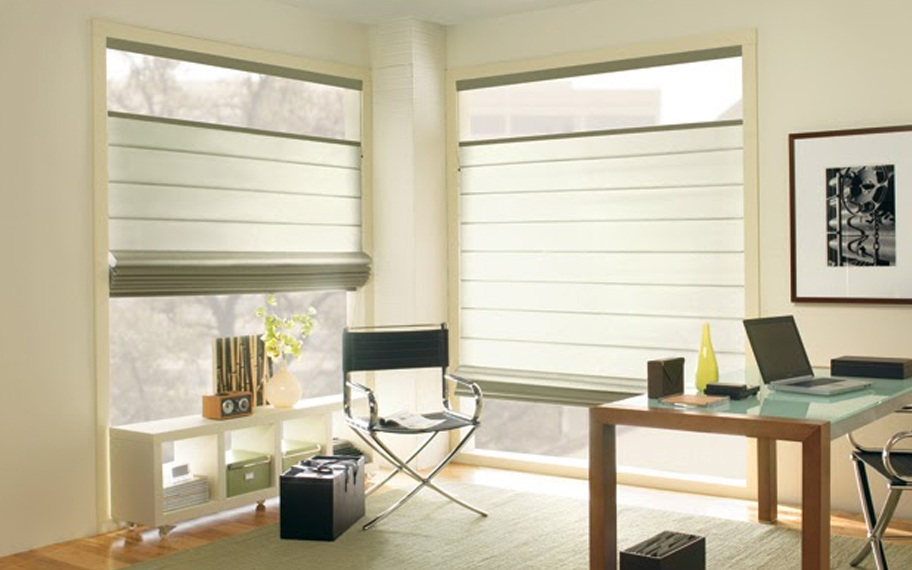 If your home has builder-grade blinds, replace them with stylish window shades like distinctively designed roller shades or refined Roman shades. You might even go with convenient transitional or zebra shades to easily change your sunny family room into a functional entertainment room for a movie.
Long-lasting, faux-wood interior shutters will give you an impressive facelift to your home. They provide both exceptional design elements and excellent window coverage. Their white finish matches your your home's existing features, so there's no need to overhaul any other part of the space. You can swing open the hinged panels for full light or easily manipulate the slats to direct the outside light where you want it. You can then shut the panels and louvers to prevent nearly all of the exterior light and those unwanted drafts.
Illuminate Your Home With Lighting Renovations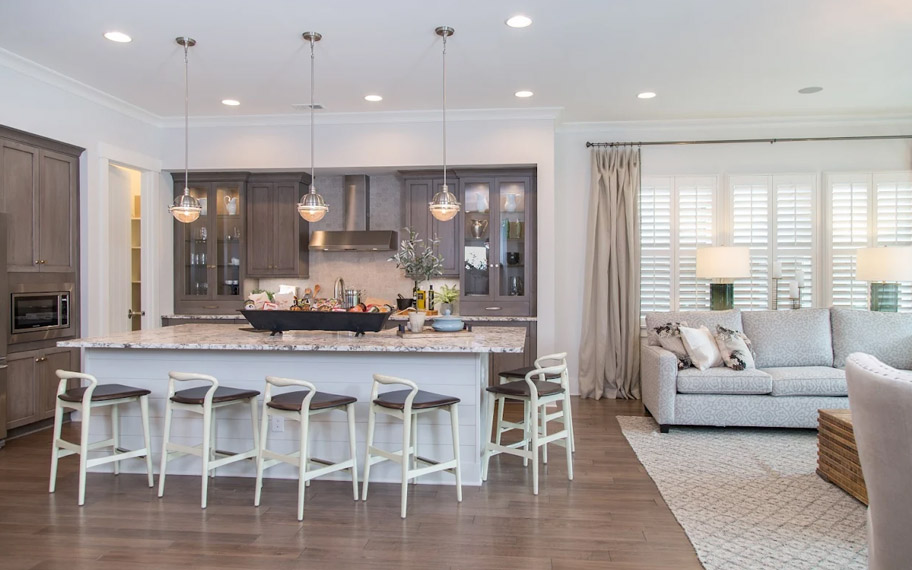 The proper combination of electric and natural light has the ability to alter your indoor environment as it will make it feel larger. If an area appears to be small and dark, add more light. A professional can wire more ceiling lights, or you can mix and match several lamps. It's easy to find lighting to suit every taste, from unique and playful lamps to distinctive chandeliers.
You should always take advantage of natural light to cheer up your interior and your mood. If you are using shaky, unstable window coverings that are awkward to use, upgrade them to plantation shutters. They make it easy to uncover your windows when your family needs more illumination for working or playing.
Give Your Floors Some Love With New Carpet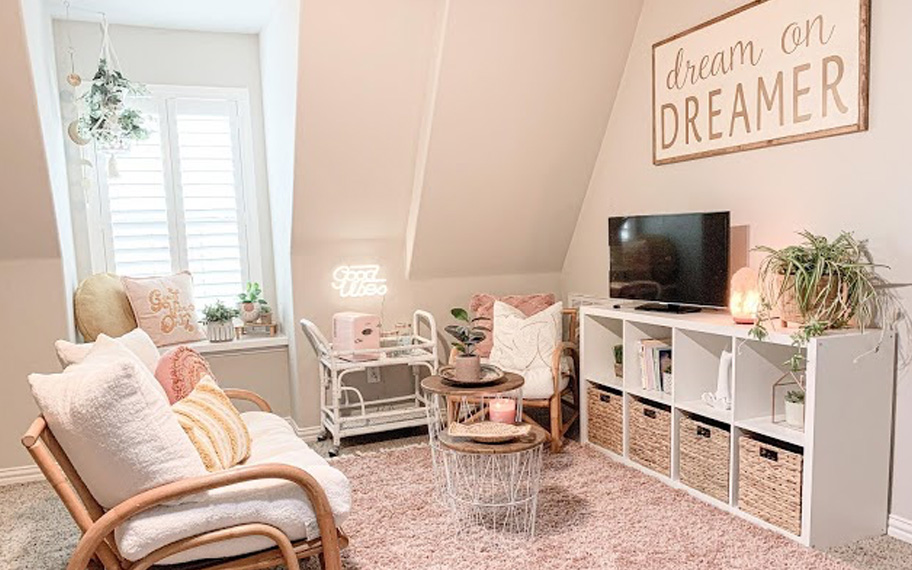 Your carpet takes a beating every day from family members and guests trodding over it. If your carpet looks torn and trampled, replace it for an instant home makeover. The latest carpeting styles vary widely from neutral colors and recyclable materials to bold jewel tones and extreme designs, so there's a suitable choice for all types of homes and interior designs. You should browse various styles and thicknesses to discover a durable choice that's most appealing to you. If you're not sure you want new carpet, mix things up with a stylish rug.
Take Your Living Space Outdoors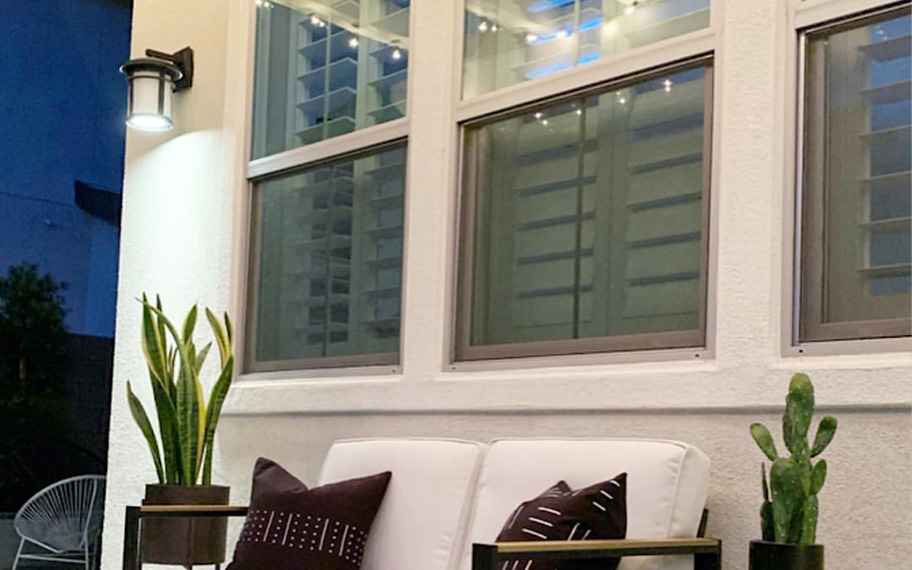 Cincinnati home renovations can extend outside too. If your residence is getting a little tight, create an outdoor living space. Your deck or patio will become more welcoming with new seating, a rug, and new lighting. You can incorporate a fire table or pit and yard activities for more relaxation and enjoyment. When you lack a deck or patio, you have the option to construct one by laying patio pavers in a range of styles and colors.
Front porches are a breeze to remodel into more living space. All you need to do touch up the paint and incorporate a free-standing or hanging swing and a rocking chair or two as your seating options. You could also enclose your exterior environment to keep the bugs out and make outdoor living more agreeable.
Make A Statement With Wallpaper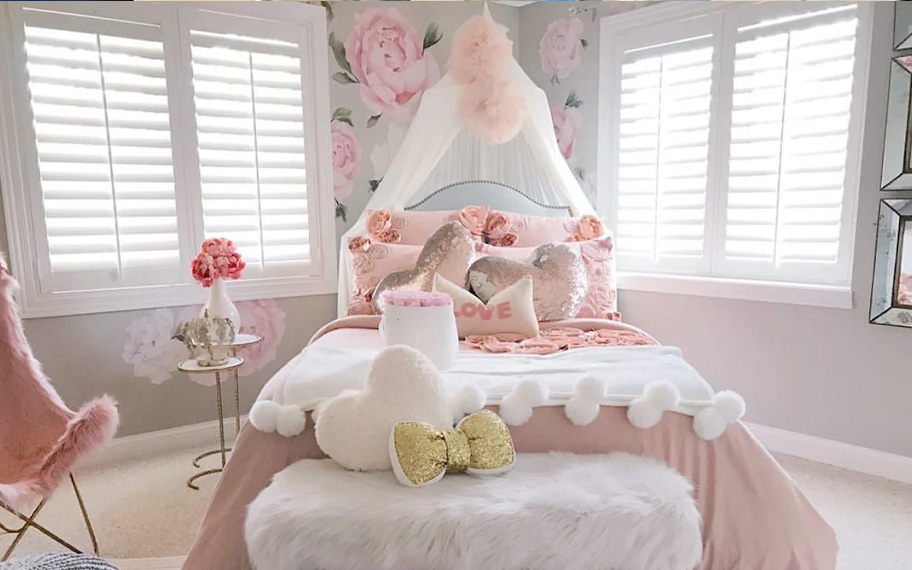 Wallpaper is a trendy choice in home renovations. You have access to products in a multitude of designs, colors, and textures to add fresh appeal to any space in your house. You might put up whimsical prints in the kids' rooms, a bold geometric design in the dining room, and something light and cheerful in the half-bath. You could also update your lounging area with a new paint color and use coordinating wallpaper on an adjacent wall.
Add Function And Style To Your Home With Window Treatments From Sunburst Shutters Cincinnati
Sunburst Shutters Cincinnati has the right window treatments for your Cincinnati home renovations. We offer an array of well-crafted products to match your specific preferences. Get started today with a call to 513-216-9740 or fill out the following form for a free in-home consultation.