The Different Types of Window Treatments In Cincinnati
How frequently have you been awed by alluring window coverings and wondered what they were? Everyone is accustomed to traditional drapery, but there are different types of window treatments in Cincinnati. From stunning plantation shutters to textile window shades and woven wood shades, you have a range of inviting choices to consider in Cincinnati when your windows need an upgrade .
Plantation Shutters Help Insulate And Beautify Your Home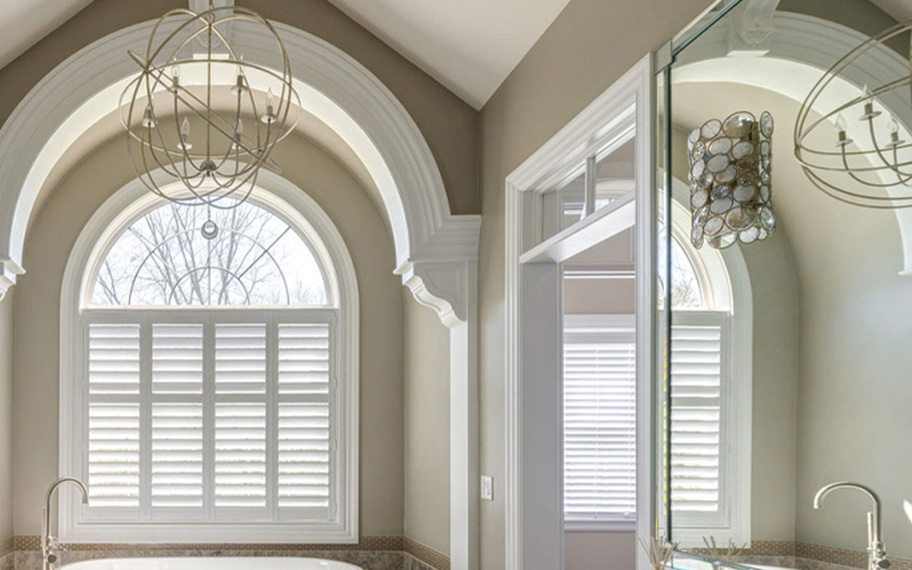 Plantation shutters feature typically two hinged panels attached to your window's frame. Each panel has rows of louvers that tilt up and down to manage the amount of sun. You also have the option open the panels at the hinges to flood your room with sunshine. The shutters are custom-made to fit your windows perfectly and limit nearly all exterior light and drafts when secured. For extra insulation, you should consider highly efficient Polywood® shutters which include weatherstripping.
Friends and family will always notice your interior shutters as they don't look like more common window coverings. Their classic styling complements all kinds of decor, from minimalist to flamboyant and everything in between. You a more traditional appearance with hardwood shutters or you may elect to go more contemporary with crisp white Polywood. They add stunning architectural detail to any room, from bathrooms to your primary living space.
Cloth Window Shades Are Adaptable To Any Interior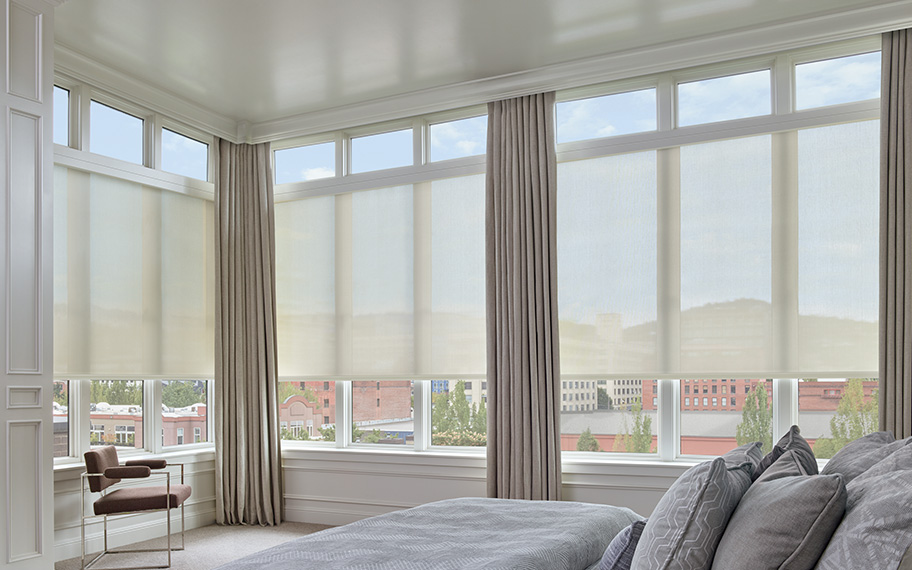 Fabric window shades can be found in various designs but commonly are constructed with a soft material that is opened and closed using a simple device above your window. Some types like zebra and roller shades roll up around a tube and unroll when you pull them down again. Different types like cellular shades fold up at the top of the window frame and unfold when you close them.
When thinking about the different types of window treatments in Cincinnati, fabric window shades are available in the widest variety. In the event you have a certain look you plan to implement for a space --or your entire interior--you will quickly locate window shades that mesh perfectly your style. Try roller shades for minimalist or rustic designs or Roman shades when you want something more ornate. Zebra shades provide a sleek, modern appeal. Delicate sheer shades make your home feel more open. When browsing the many different kinds of fabric window shades, you will uncover an abundance of materials, colors, and patterns.
Organic Woven Products Bring a Natural Element To Your Interior
fiber shades attract attention as you look at the different types of window treatments in Cincinnati because they provide an unmistakable feel of nature. They are fabricated with woven all-natural options like jute, reed, and bamboo. The various materials and weaves will lead to some distinctive looks to blend with your residence. The varying weaving processes causes them to have a range of transparency levels for light control and the privacy of your home.
Utilizing real fiber products for your window coverings delivers a little natural beauty into your Cincinnati property. It's also important to note, these types of shades look incredibly elegant. They permit a little sunshine to trickle into a dark formal dining room or remind you of faraway places in a home library. You could use them to make your favorite lounging area feel more relaxing or as an interesting accent in your primary living space.
Choose From Different Types Of Window Treatments In Cincinnati At Sunburst Shutters Cincinnati
Let the experienced team at Sunburst Shutters Cincinnati guide you in your quest to find the ideal window treatment. We give you access to a vast array of styles and we'll let you know the perks of each so you have the ability to choose window treatments that make the most sense for you. To get started, contact us at 513-216-9740 or fill out the form below to arrange an on-site consultation at no charge to you.